Everest Base Camp Trek After A Covid-19 Pandemic
That was how many I had traveled to before embarking on my Nepal journey.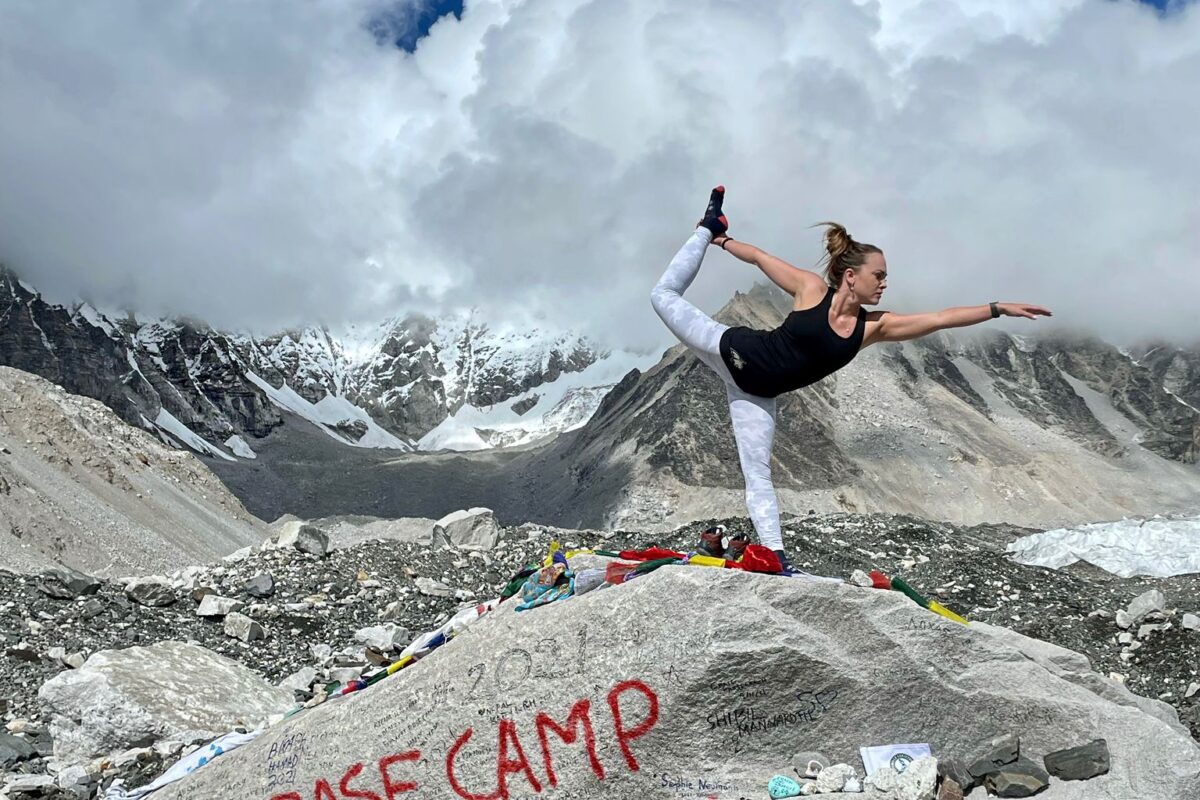 That was how many I had traveled to before embarking on my Nepal journey. But for some reason, this trip gave me a new sense of anxiety. Covid-19 and the restrictions surrounding the pandemic made this the first international trip I was taking in nearly two years. On the contrast of leaving the USA every 3-4 months, I was long overdue for seeing some foreign soil. I did as much research as I could about hiking to Everest Base Camp and decided it was time. I filled out all the documents, got my vaccine several months before, and went for it.
The journey was long from Montana to Kathmandu. I stopped in Dallas and Doha but was ecstatic when we touched down in Nepal. I only met one other American on my flight who lived full-time in Saudi Arabia but occasionally did work in Nepal. We chatted in line and when he got to the immigration counter, he realized he was ignorant to the fact he needed a recommendation letter to enter (although this has since been lifted). I had mine so I was in the clear and waved goodbye to him as I entered Nepal.
I love to share my everest base camp trek photos….
My checked bag took over an hour, but after some patience and a trip to the airport staff, I was on my way. My ride was waiting for me with a smile and took me to Hotel Jampa in the Thamel District of Kathmandu (a touristy area). I met the staff and immediately befriended a 25-year old woman named Narmada.
I went upstairs and napped until 4 pm when Narmada and I went to the Garden of Dreams. I felt lucky because they recently opened and I was one of the first foreigners to visit since its Covid closing. We went to a rooftop bar and then a fun nightclub.
Over the next several days, I went around Kathmandu with my new local friends from the hotel. Narmada and I even flew to Lumbini (her first flight ever) to see where Buddha was born. I enjoyed seeing things that many foreigners wouldn't be lucky enough to do.
The trek was everything I could have dreamed of, but also so much more. I met two wonderful solo travelers from India and one woman from Mexico. My guide was a hilarious, caring man from Nepal. I felt blessed to be doing the trek with a few others because usually, it's hard to cross bridges and get scenic photos with the massive crowds (although my heart hurt for the locals who were struggling with less income).
This was also the cleanest the trail and base camp has been in a very long time. When trekking wasn't happening, some locals and foreigners cleaned up the area and I felt blessed to be in this gorgeous area with little trash.
I also learned that some Americans traveling with my same travel company were informed of how easily I made it through immigration. I truly believe that, although this may be a stressful time to travel, it's also one of the best when it comes to scenic/outdoor areas like the Himalayas. This area of the world has struggled through the pandemic and tourism is their main source of income.
Travel. You won't regret it. Get vaccinated and do what you can to be responsible but go to these gorgeous places because there will never be a better time. Meet the locals. Tip. And keep in mind how resilient these people are.