Best Travel Guide For Nepal Tour 2022
Nepal, A physically small but naturally and culturally beautiful South-Asian gem is the world's one of the best travel destinations for travel lovers around the globe.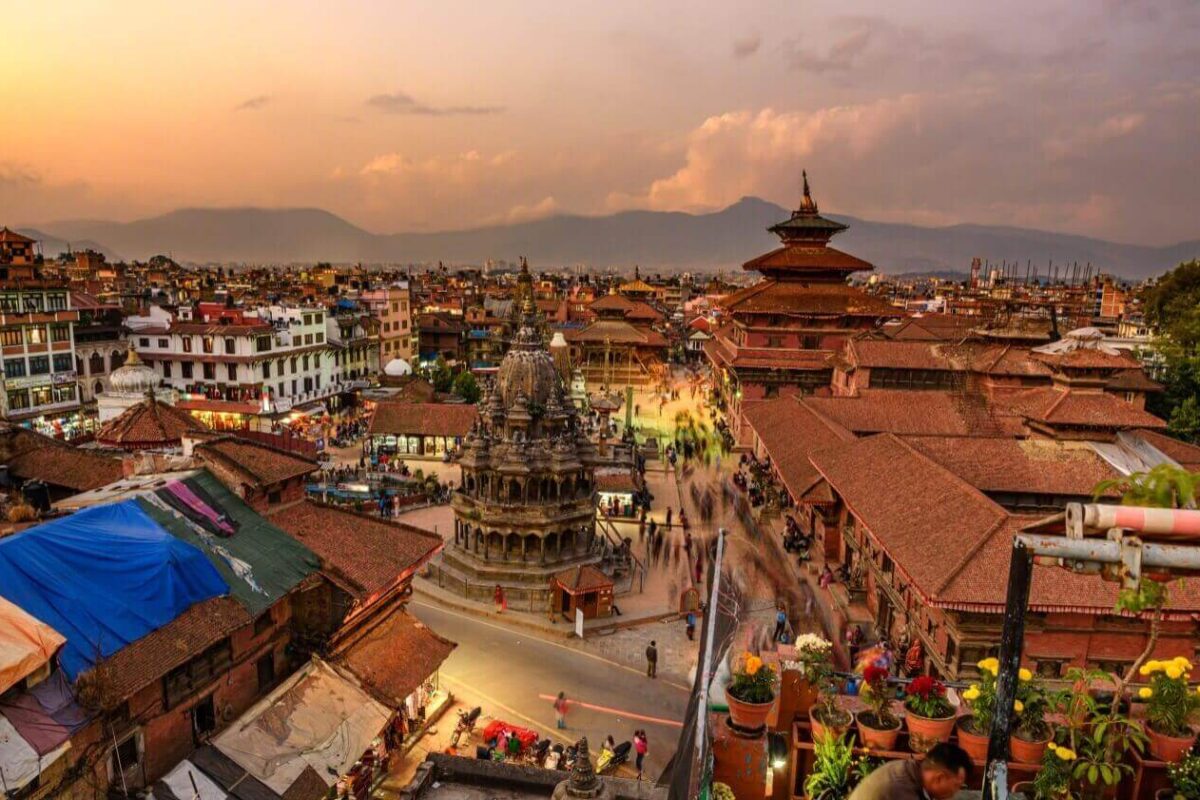 Nepal, A physically small but naturally and culturally beautiful South-Asian gem is the world's one of the best travel destinations for travel lovers around the globe. The diverse ethnic communities and their unique cultural identities do not only amuse the visitors but also expect some cultural and social respect from them.
It is obvious that no visitor is fully aware of the cultures around the world about the Nepal tour. However, it is mandatory to learn at least the basic cultural and social information about the destination we are going to travel to.
This article tries to help you to explore some cultural and social facts of various regions of Nepal helping you to adjust anywhere. Sometimes a little cultural misunderstanding might affect or ruin our whole trip. So, the goal of this article is to provide you with some important advice, so that you can fully enjoy the Nepal trip without any issues.
What Can Be The Best Time For Nepal Tour?
Nepal is a geographically so diverse country. It is extended nearly 800 km east to west but only 150 to 250 km from south to north. Mukhiyapatti Musharniya of Dhanusha district at 59 meters from the sea level is recorded as the lowest point of Nepal and the peak of Mount Everest at 8849 meters is the highest point which is the highest point of the Earth as well.
Although the distance from South to North is significantly low, it incorporates equatorial tropical climate to polar freezing climate in Nepal. You may probably experience the different climates in a single day trekking while hiking from South to North or vice versa.
Basically, Nepal experiences five seasons throughout the year- spring, summer, monsoon, autumn, and winter. Each season is unique to explore Nepal. The best time to travel depends upon the region you choose and the purpose of your trip.
What's Most Popular About Nepal Tour?
Annapurna, and Langtang are often cool throughout the year. Spring and autumn seasons are considered to be the best seasons to hike in these elevated regions.
However, many trekkers prefer winter to trek in lower elevations for stunningly clear and mesmerizing mountain views. The risk of avalanche is quite high during winter. Monsoon is also not the preferable season for trekking as some parts of the trail might be full of leeches and other insects.
Thus, spring (March to May) and autumn (Oct. to Dec.) are the best seasons to visit the whole of Nepal. In these months, the sky is usually clear and you can cherish the spectacular views of towering mountains and beautiful landscapes.
The major festivals like Dashain, Tihar, and Chhat fall during the autumn season which can be more useful for the visitors to explore the cultural facts of the country.
Travel Accessories For Nepal Tour
The items you require to include in your packing list before you begin the Nepal trip depend upon the season, number of travelers, and number of days you are going to spend. The nature of your travel also plays an important role.
Sometimes a little ignorance of deciding the travel accessories might cause severe problems during your travel. This section of the article will provide and remind you of some important items you should take while you are making your trip to Nepal.
However, I am not claiming that the items I have presented here are fully enough for your travel. Every single person has his/her own necessity and requirements. Basically, the followings are the necessary items to make your Nepal travel stress-free and meaningful.
1. Sanitizer
The world today is suffering from noble coronavirus. One of the most essential precautions to be safe from Corona and other viruses is to sanitize our hands time and again. Take a small jar of sanitizer or a packet of wet wipes while traveling.
It sounds small and simple but really makes a big difference. Wherever you go, just take care of your health. Sanitizer is not only useful for coronavirus but also for other dirt you might encounter in new places.
2. Toiletries
Your body requires being clean more frequently while you are traveling especially while trekking. Thus, make sure you have included all the toiletry items you need during your visit. The toiletry items include soap, shampoo, toothbrush, toothpaste, hairbrush, conditioner, lotion, sunscreen, moisturizer, and many others.
3. Travel Wallet
While traveling abroad you need various documents like passport, tickets, ID cards, credit/debit cards, travel insurance, and many other essentials. It's really not better to keep them among your clothes inside the bigger luggage or even in your backpack. If the backpack is smaller and for the same purpose, it will be okay.
But if you are carrying a bigger backpack with lots of things, it is better for you to manage a travel wallet where you can keep your above-mentioned documents safely and you can also get them out whenever you need them. You might have to show the documents frequently on your journey.
4. Laundry Bag
After a certain period of your trek or travel, some of your clothes get dirty. Probably you won't be able to get them washed immediately. If you keep them among other clean clothes, it ruins all of them. Thus, we suggest you keep them in a separate laundry bag so that they cannot contaminate other fresh clothes.
5. Travel Umbrella/Raincoat/Waterproof Rain-Jacket
If you are traveling during monsoon season, you must carry a raincoat and/or umbrella as it rains almost every day in most parts of Nepal. Since Nepal contains various climatic conditions, the weather in the higher altitude region is difficult to predict. Thus, we recommend you carry one or your local guide will confirm if it is necessary. The umbrella can also be used to protect you from scorching sunlight as well.
6. Reusable Water Bottle
One of the extremely useful items for your travel is the water bottle. It is essential to keep yourself hydrated during your travel. Especially while trekking in the elevated region, you might not find the hotels and guesthouses frequently along the trail. The water sources you find on the way may not be safe for drinking. If you carry a few waters purifying tablets, the water you find at the local taps can be drunk.
Thus, a reusable water bottle is essential for every traveler. Many of the trekking trails in Nepal's Himalayas are filled with dirty bottles and bars of packaged food creating a lot of ecological issues. Every traveler is highly expected to use their own reusable water bottle and keep the plastic bottles and other wastages in proper places playing the role of a smart global citizen.
7. Chargers and Spare Batteries/Power banks
It's not sure whether the place you are traveling to will have a continuous electricity supply. Or you might not be able to stay at a place for long hours to charge your electric gadgets. Make sure to take a few spare batteries for your cameras or the power banks to charge your mobile phones.
It is essential that your mobile phones must be on during your trip as your loved ones want regular contact with you from far away. If you miss capturing the picture of your travel destination due to the lack of battery in your camera, it makes you feel extremely sad making you feel that the trip went meaningless. Thus, we suggest you think about these essential items beforehand.
Also Read:- Everest View Trek In Nepal
8. Head Lamps
A headlamp is one of the cool and useful traveling gears. Sometimes you might have long hiking hours even till late evenings. The travel plan is not made for late evenings but sometimes it might happen due to any reason.
In such a case, a headlamp is very much useful to see the trail. Moreover, it is useful if you want to read a book at night especially when you are sharing your room with others.
9. First-Aid Kit
First-Aid kit is another essential thing while traveling. We don't know, anything might happen anytime during the journey. Consider the following things while preparing your travel first aid kit.
Medicine you take on a regular basis. You must carry some extra that you might be delayed to return home.
Some aspirins to relieve headaches, pain, fever and simple sprains or strains
Antihistamines to relieve allergies.
Medicine for altitude sickness if traveling to higher altitude
Antibacterial hand wipes or an alcohol-based hand cleaner (sanitizer)
Bandages for minor cuts
Hydrogen peroxide to clean and disinfect wounds
Disposable rubber gloves to protect hands and to reduce risk of infection when treating wounds.
Thermometer to take temperature in case of illness
Calamine lotion that relieves itching and irritation
Medicine for cough and cold
Some condoms
Water purifying tablets
10. Safety Whistle
In case of emergency, this simple and cheap item might help you save your life. Let's hope you will never need to use it but we highly suggest you carry one for you.
The list above can be used as a checklist while you are preparing your packing list for the travel. See my – what to Pack for Everest Base Camp trek or Packing list for Nepal Trip for detailed information. See what other things you have to think about and make preparation about.
Money/Credit Cards
The hotels in Kathmandu and Pokhara, travel agencies, and airlines are the places where you can use your credit cards or you can pay in foreign currency. But most minor hotels, shops, and restaurants especially out of Kathmandu valley and Pokhara expect Nepali cash.
If you are trekking in the Himalayas like the Everest, Annapurna, or Langtang regions, you will probably need to carry enough Nepali cash as the banks, ATMs, or exchange centers are rarely available there.
Temple Codes Every Visitor Needs To Know For Nepal Tour
The very first step in the country you make is Kathmandu, the country's capital is known as the city of temples. Before the country was declared as a secular country, it was a Hindu kingdom where a lot of temples related to Hinduism filled in the city. There are many temples beyond Kathmandu as well. Some of the important temple codes that every traveler must know are listed below:
Some Hindu temples do not allow non-Hindus to enter. Look out the notices before you enter any temple.
Some items especially leather articles are strictly prohibited inside most temples.
You are supposed to walk around the temple or stupas clockwise.
Most temples do not allow its visitors to take photos of certain parts. Read the notices well before you attempt to click pictures.
It is mandatory to take off the shoes to enter any temple
How To Present Yourself In Public Places In Nepal?
It is excellent for every foreigner to understand some tips of common etiquette practiced by Nepalese. Some of the important commonly practiced etiquettes are given below:
'Namaste' is a formal greeting in Nepal. Along with saying Namaste, you need to join both palms together raising your hands up to the chest level. All Nepalese believe that in every human a divine god exits. And the act of Namaste literally means "the divine in me salutes the divine in you."
It is common that everyone takes off the shoes before entering the house. It's a kind of respect to the place and the family of the house.
Touching something with feet or using the left hand to give or take may not be considered very well.
Women and girls wearing skimpy dress especially in the rural villages of Nepal are not considered positively.
Food left by someone is believed to be impure 'Jutho' and it is not accepted by anyone except among the close ones
Sometimes nodding means 'yes' and shaking of head means 'no'
Do not offer your hand to handshake as it is not taken positively after the outbreak of Corona virus pandemic.
1. Smoking Rules
The government of Nepal declared all the public places smoke-free zones since August 7, 2011. The government offices, educational institutions, airports, public vehicles, libraries, child care centers, cinema halls, homes for the elderly, hostels, hotels, restaurants, departmental stores, etc. are the places where smoking is strictly prohibited.
2. Some Useful Nepali Words/Phrases and their English Translations
There are several aims and purposes of any travel. On the surface, any travel seems to have done for mere entertainment but more than entertainment, it has many purposes. Besides the concrete purposes, learning a few words/phrases of the new language is also one of the interesting ideas for many travelers.
With the aim of providing a little knowledge about the Nepali language to its visitors the Ministry of Culture, Tourism and Civil Aviation, one of the ministries of the Nepal Government, has prepared a list of a few common Nepali words/phrases and their English translation. The same list has been cited below for you. Learn the words from a new language and better understand Nepal.
Basic Greetings and Pleasantries
Nepali Translation
English Translation
Namaste
Hello, Greetings, I bless the divine in you
Namaskar
The more respectful version of Namaste
Hajur
All-purpose term meaning yes? Pardon, Excuse me?
(Tapaiilai) Kasto Cha?
How are you?
(Malai) Thik Cha
I am fine
Khana khannu bhaiyo?
Have you eaten? (used often as an informal greeting)
Dhanyabhad
Thank you
Tapaiko Naam ke ho?
What is your name?
Mero naam Ann- Marie ho
My name is Ann-Marie
Maaph garnuhos
Excuse me/ pardon me/ sorry
Maile bhujhina
I don't understand
Maile bhujhe
I understand
Pheri bhetaunla
hope to see you again
Addressing People / Things
Ann-Marie-ji
A formal way to address someone using their name
Aama / Buwa
Mother / Father, but also friendly term men/women roughly in your parent's generation
Didi / Bahini
Older / Younger sister, but also a friendly term used to refer to other women roughly in your generation
Dhai / Bhai
Older / Younger brother, same as above
Nanu / Babu
Young girl/boy child
Ma / Hami
I / We
Tapaii
You
Yo / Tyo
This / That
Food Adjectives
Mitho / namitho
Tasty / Not tasty
Bhuteko
Fried
Umaaleko
Boiled
Noonilo
Salty
Gooliyo
Sweet
Amilo
Sour
Tito
Bitter
Piro
Spicy/hot
Food Items
Tarkari / Vegetables
Gaajar / Carrots
Kaulee / Cauliflower
Bandakobi / Cabbage
Alu / Potato
Makai / Corn
Saag / Spinach
Kerau / Peas
Pharsi / Pumpkin
Pyaaj / Onion
Lasun / Garlic
Kaankro / Cucumber
Simee / Beans
Khursani / Chili
Adhuwa / Ginger
Bhatamas / Soybean
Golbheraa / Tomato
Daal / Lentil
Bhadam / Peanut
Kaju / Cashew
Maha / Honey
Bhat / Rice
Dudh / Milk
Da hee / Yogurt
Pauroti / Bread (Loaf)
Chapati / Bread (flat round)
Tel / Oil
Noon / Salt
Chinni / Sugar
Pani / water
Umaleko pani / Boiled water
Raksi / Alcohol
Toomba / Millet beer
Chyang / Rice beer
Ras / Juice
Useful Nouns
Bato / Road
Pul / Bridge
Des / Country
Bajar / Market
Kotha / Room
Gau / Village
Khola / River
Pasal / Shop
Khanna / Food
Ghar / House
Mithai / Sweets
Koseli / Gift
Topee / Hat
Jhola / Bag, pack
Git / Song
Kitaab / Book
Manche / Person
Mancheharu / People
Chorachori / Children
Bideshi / Foreigner
Pariwar / Family
Dharma / Religion
Numbers
1 / ek
6 / chha
15 / pandhra
50 / pachaas
2 / dui
7 / saat
20 / beece
60 / sathi
3 / tin
8 / aath
25 / pacheece
70 / sattari
4 / char
9 / nau
30 / teece
80 / assi
5 / panch
10 / das
40 / chaleece
90 / nabbe
100 / ek saye
200 / dui saye
1000 ek hazar
Expressions of Time
Aaja / Today
Hijo / Yesterday
Bholi / Tomorrow
Ghanta / Hour
Din / Day
Haptaa / Week
Mahina / Month
Barsa / Year
Bihaana / Morning
Diunso / Afternoon
Beluka / Evening
Raatri / Night
Subha raatri
Good night
Kati bhajyo?
What time is it?
Ek bhajyo
It is one o'clock
[Source: Ministry of Culture, Tourism and Civil Aviation]
Code Of Ethics For Travelers
Nepal welcomes thousands of visitors from around the world every year. Almost everything that exists in Nepal is given access to its travelers. The ancient arts, medieval period artistic palaces like Durbar Squares of the Valley, naturally mysterious places in Pokhara, towering Himalayas, and the wonderful trekking trails through rhododendron and pine forest are always open for the visitors.
More than that, the Nepalese culture of considering its guests as god-giving warm hospitality from the hotel to the remote villages is really amusing. In this regard, every traveler is expected to follow certain rules and norms respecting local norms and values. The Department of Immigration has prepared a few codes of Ethics for the travelers visiting Nepal the list has been cited here as it is:
Quick Links
No matter where you are traveling- unexpected accidents might occur anytime anywhere. Although Nepal is one of the safest destinations in the world, some natural calamities like floods, landslides, earthquakes,s or avalanches in higher elevated regions might put you in a difficult situation out of sudden.
Sometimes your own personal health condition might get worse at a remote place like many novice trekkers suffer from altitude sickness at higher altitudes and need immediate rescue. Since, the safety of tourists is the prime concern of the Nepal Government, its security forces, tour operators, and accommodation providers; Ministry of Culture, Tourism and Civil Aviation of Nepal has listed some contact details for all the tourists so that they can contact at the time of emergency for immediate rescue.
In case of Crisis/Emergency, Tourists can contact:
Tourist Police, Bhrikutimandap
Tel:+977-1-4247041
Tourist Police, Thamel
Tel:+977-1-4700750
Tourist Police, Basantapur
Tel:+977-1-4268969,4269452
Tourist Police, Pokhara
Tel:+977-61-521087
Tourist Police, Belhiya
Tel:+977-71-520197
Police Headquarter Operation, Naxal
Tel:+977-1-4412780,4411549
Metro Police Control, Ranipokhari
Tel: 100, 120, 130
Department of Immigration, Kalikasthan
Tel:+977-1-4433934, 4429660
Tourism Crisis Unit
Tel:+977-97510-44088
Nepal Tourism Board, Bhrikutimandap
Tel:+977-1-4256909
Nepal Tourism Board, Pokhara
Tel: +977-61-465292, 463029
Himalayan Rescue Association
Tel:+977-1-4440292, 4440293
Type Of Crisis
Natural calamities like avalanches, earthquakes, fires, floods, landslides, snowstorms, frostbite, altitude sickness, snow blindness, etc. may sometimes put you in trouble.
Similarly, man-made problems can also create hurdles in the regular functioning and movement of tourists. Such situations could include protests, street blockades, strikes, closures, political and civil unrest, harassment, accident, local conflict, war, etc.
We suggest you note the following points for your safety and security:
Please obtain your TIMS (Trekking Information Management System) Card before trekking.
Mountaineers and high-altitude trekkers should look up on information regarding Acute Mountain Sickness (AMS), which can develop and lead to fatal consequences while trekking above 3,000 meters.
Please do not consume alcohol while trekking above 3,000 meters.
Please use designated routes and do not deviate from normal trekking routes.
Please trek in groups rather than trekking alone.
When trekking around high altitude and steep areas, please use walking sticks to balance the body and probe the ground. This will also help avoid pressure on the knees when descending.
Please carry torch, raincoat and first aid kit.
Please carry mosquito repellent while traveling to southern lowlands.
For altitude sickness and medical help in high-altitude areas please contact the Himalayan Recue Association (HRA).
For helicopter evacuation while trekking or mountaineering, please contact your local agency.
1. During Bandas And Strikes
Nepal is going through political instability for a long. The opposition party or a few restricted groups may call strikes and stop the movement of vehicles. Be informed about the political situation of Nepal while planning your trip.
However, there are some positive changes in recent days along with the promulgation of the new constitution. The tourists are given special access even during the time of crisis. Consider the following points:
Please avoid large crowds, protests and procession groups.
Tourist transportation services are in operation even during bandhs or strikes.
During strikes and banda, shuttle buses provide transportation to tourists between downtown and Tribhuvan International Airport in Kathmandu.
For information and updates regarding banda and strikes, please contact your nearest police station.
2. Tourist Police
Tourist Police is a specialized unit of the Nepal Police, which was established in 1979 under the Ministry of Culture, Tourism and Civil Aviation, Tourism Industry Division.
The main responsibility of the Tourist Police is to look after the welfare of the tourists while they are in Nepal. Its job is to help and assist tourists for their safety and security during their travel and stay in Nepal.
3. Nepal Tourism Board
In order to strengthen and consolidate the information network and deliver the authentic situation update, the Media Center of Nepal Tourism Board sends information on a weekly basis to consumers, travel trade, media, and well-wishers of Nepal.
Specially designed to cater to the need of visitors during times of crisis, the Media Centre of Nepal Tourism Board has also been maintaining a round-the-clock hotline to disseminate information and answer specific queries. Taking into view the convenience of the tourists who are arriving and departing Nepal.
Nepal Tourism Board in coordination with tourism entrepreneurs has been operating shuttle buses from Tribhuvan International Airport (TIA) Kathmandu to different parts of the city and from different parts of the city to the Airport during Nepal Bandh (strikes and closure).
4. Himalayan Rescue Association
HRA is a voluntary non-profit organization formed in 1973 with an objective to reduce casualties in the Nepal Himalayas, especially keeping in view the increasing number of Nepalese and foreigners who trek up into the remote wilderness.
One of the most important tasks of the HRA is to try to prevent Acute Mountain Sickness (AMS) that confronts foreign trekkers when trekking above 3,000 meters. For the last thirty-five years, the HRA has helped make a safer Himalaya for tourism. Since its inspection, it has manned a small aid post in the Khumbu village of Pheriche at an altitude of around 4,200 meters (14,343 feet).
The Pheriche aid post is manned twice yearly during the trekking season by volunteer doctors. Similarly, a temporary post is put up at Everest Base Camp around 5,400 meters during Everest Expedition season during spring and autumn. A permanent aid post is also set up in Manang, manned by volunteer doctors of HRA.
The Association has also opened various temporary posts during the season at various points like the Na Village in Rolwaling, the mouth of the Annapurna Sanctuary, the Gokyo Trail, and at the Gosaikunda Lake area.