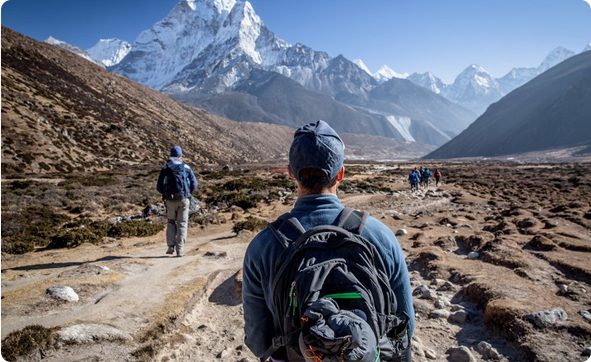 TRIP DURATION

17 Days
TRIP GRADE

hard
LODGING

Tea house
BEST SEASON

Springs and autumn
MEALS

Breakfast lunch dinner
COMMUNICATION

Local sim card
PER DAY WALK

5 to 6 hours
Everest Three Passes Trek
Are you seeking the ultimate experience of the mountain trek? Then, this Everest three-pass trek is the most holistic experience in the mountain trekking trail of Nepal. The Everest Three Pass trek not only takes you to the prodigious Everest Base Camp, but the journey also goes wide and beyond to uncover the best of the Khumbu region.
It's a challenging experience of natural and cultural delight (Sherpa culture) for a life-changing experience. Beyond Everest Base Camp, the highest passes you shall climb are Kongma La Pass (5,535), Cho La Pass (5420m), and Renjo La Pass (5,340m).
Everest, the world's tallest mountain, has never failed to capture the attention of adventure freaks all around the world. However, this Everest three-pass trek takes you around the other tallest mountain like Makalu (8,516m), Lhotse (8,516m), and Ama Dablam (6,812m). There are literally over a dozen mountain peaks that could be witnessed during this trip.
In addition to the challenging walks to the mountain, this Everest Three Pass Trek is also about the astonishing biodiversity and rich culture of Sherpa. Sherpa's are the mountain people who lived in this semi-arid highlight for a century. They have experienced the peace and power of the mountain like no one else, and it's a chance to witness the rich Tibetan Buddhist tradition.
Where Does This Everest Three Pass Trek Lead You To?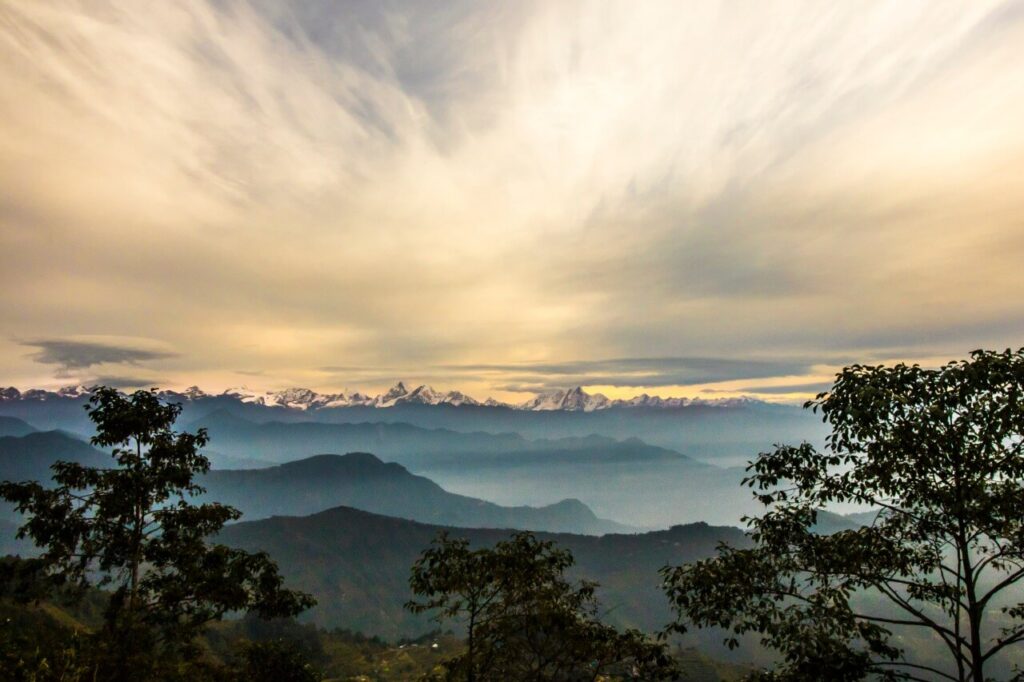 The Everest trek starts with a flight to Lukla airport (45-min) and goes around Namche Valley. Then, we leave the classic Everest Base Camp route and move to Thame and Lungden. Next, we cross the Renjola Pass and trek to Gokyo Valley. Walking back to Thangnak, we cross the Cho La Pass.
Next, we join the EBC route at Lobuche and be wandering in the Everest Base Camp on the 11th day. Then, we shall walk down to Lukla and get back to Kathmandu. Back home, the memories of this trip will remain with you forever.
Renjo, Chola, And Kongmala
This Everest Three Pass trek is about the highest passes in the Khumbu region. Between Lungden and Gokyo, we cross our first pass, i.e., Renjo La Pass, on the 7th day. Then we shall climb to Gokyo Ri, which is also an equally challenging viewpoint. Our other big challenge is to cross Cho La Pass at 5420m.
Moreover, the most exciting climb is Kongma La Pass at 5,535m. This pass lies between Lobuche and Chhukung. However, the highest point of our Everest Three Pass trek is actually Kala Patthar Viewpoint at 5,555m. The high passes are literally the most challenging part of this trip; the climb is very steep. However, the view you can witness from this hilltop is very rejuvenating.
Along with Everest (8,848m), you get to witness the beauty of Lhotse (8516m), Makalu (8,481m), Cho Oyu (8,201m), and Ama Dablam (6,812m). However, if the Everest Three Pass trek journey becomes difficult, you can skip these high passes. The options are unlimited.
Everest Three Passes Trek Highlights
Go beyond the comfort of Everest Base Camp to conquer the highest passes in the Khumbu region
Exciting flight to Lukla airport- a mountain flight to one of the world's highest altitude runway
Wandering in the Everest Base Camp, the foothill of the world's tallest mountain
Panorama of dozens of mountain peaks in the Himalayas from the various viewpoints along the route
Unbelievable bio-diversity of Everest View trek- 118 bird species, rarest Himalayan mammals, and sub-tropical/ alpine flora
Live a very unique and exciting Tibetan Buddhist culture and festivals for a couple of days.
Enjoy the comfort of local guest houses even in a very difficult mountain landscape- a very remote land.
ITINERAY
Day 01: Arrival
As soon as you land in Nepal, the team will pick you up from the airport. We will also pick you up from other cities or bus parks around Kathmandu. The guide will help you pack your bags and shop some gear for the Everest Base Camp three passes trek in your free time. In the evening, we shall all gather for the welcome dinner.
Overnight in Kathmandu
Day 02: Fly to Lukla and trek to Phakding
Altitude: 2,610 m
Duration: 45 flight+ 3 hours trek
A private car picks us up from the hotel gate and drives us to the airport in the morning. We hop in a small domestic plane and start flying beyond the hills. Landing at Lukla in 45-minutes, you will find yourself surrounded by mountains, a completely out-of-the-world feel.
In Lukla, we will be joined by the rest of the team. After all preparations, we trek along the riverbank in a fairly leveled land. Today's walk will be about 3 hours before we reach Phakding.
Overnight in Phakding
Day 03: Trek to Namche Bazaar
Altitude: 3,440 m
Duration: 5.5 hours
We start our Everest Three Pass trek by moving north from Phakding. Walking via the banks of Dudh Koshi, we enjoy the thrill of crossing Hillary Suspension Bridge. Then, we trek to the Monjo Village, where our paper works are done in the Sagarmatha National Park Check Post. Further walking into the forest, we see our very first sight of Mt. Everest before getting to Namche Bazaar. This classic trading city will be our home for the next two days.
Overnight in Namche Bazaar
Day 04: Namche Bazaar (Rest day)
Since we are already living at 3,440 m, our body needs some rest, and what could be a better place than Namche Bazaar? This is the biggest settlement in the Khumbu region, with many restaurants, bars, and bakeries. We can hike to Everest Hotel, one of the world's highest-altitude hotels, for an awesome sunrise.
Or, we can spend our day strolling around the Sagarmatha National Park visitor center. We can visit the Hillary School, Dingboche Airport, Khumjung monastery, and nearby villages in the evening.
Overnight in Namche Bazaar
Day 05: Trek to Thame
Altitude: 3750m
Duration: 4 hours
Following the Bhote Koshi River, we walk further north to the mud-plastered stupa at Phurte. Visiting the Thamo and Thamo Gompa, our other stop shall be at Khumbu Hydroelectric Plant.
This plant supplies electricity to the entire Khumbu region. In a couple of hours, we will be able to reach Thame. Thame is home to some great mountaineers globally, including Tenzing Norgay Sherpa.
Overnight in Thame
Day 06: Trek to Lungden
Altitude: 4,500 m
Duration: 6 hours
This is a relatively easy day of trekking in the Everest Three Pass trek; we walk on the village landscape and vegetation. On the way, we walk to the Taranga village along the light-painted rocks and yaks. As we walk to Marulung village, the snow-capped peaks definitely look vivid. In a couple of hours, we reach Lungden. In the evening, we wander around Nakpa Valley, a traditional trade path to Tibet or Cho Relmo Lake.
Overnight in Lungden
Day 07: Trek to Gokyo Lake via Renjola Pass (5,446m / 17,867ft)
Altitude: 4,750 m
Duration: 3 hours
Be ready for the first and the most challenging climb of the Everest Three Pass trek. We leave Lungden in the early morning and continue hiking towards Gokyo Lake. Before that, we cross the Renjo La Pass for the most promising views of Mt. Everest, Mt. Lhotse, Mt. Makalu, and Mt. Cho Oyu. After some time here, we hike to one of the three Gokyo Lake at Dudh Pokhari. Then, we walk into the Gokyo village. A final slow descent brings us to Gokyo Valley, an unimaginable settlement in the mountains.
Overnight in Gokyo
Day 08: Visit Gokyo Ri, 5,330 m
Duration: 3-4 hours
First and foremost, we wake up early to walk to Gokyo Ri Viewpoint. This is the most beautiful views point of the entire Khumbu region with the awesome looks of Thonak Tsho Lake and the Ngozuma Tsho Lake. We can walk to Ngozumpa Tsho glacier at 5,000 meters (only 3kms from the village). There's also Scoundrel's Viewpoint. Another option is to hike closer to the fifth Gokyo Lake, which has some promising Cho Oyu Base Camp views. The entire day will be exhilarating.
Overnight in Gokyo
Day 09: Trek to Thangnak
Altitude: 4,700 m
Duration: 6 hours
We start the day by hiking past the Ngozumpa Glacier. On a very rocky trail, we get to the eastern glacial moraine. As we move closer to the mountains, the views get more inspiring. Eventually, we trek to the Thangnak; we resort placed in a very serene setting.
Overnight in Thangnak
Day 10: Trek to Dzongla via Cho La Pass (5420m /17,783ft)
Altitude: 4,855m
Duration: 7.5 hours
This is among the most challenging trek days in the Everest region. We plan to wake up quite early and walk to the Cho La Pass. The top of the path has some spectacular views of Everest ranges that could rejuvenate you. After the incredible view, we start trekking to Dzongla; Cho La Pass connects Dzongla and Thagnak.
Overnight in Dzongla
Day 11: Trek to Lobuche
Altitude: 4,940 m
Duration: 4 hours
After spending the night at Dzongla, we will wake up the following day and continue our trek. Today's destination will be Lobuche. At Lobuche, we will rejoin the classical Everest Base Camp Trek. But first, we start the day by following the moraine and descending alongside Chola Lake. As we walk further deep, we can see the memorial statues of the climbers. We walk to the Lobuche on an easy trail via Imja Khola Valley in the next hour.
Overnight in Lobuche
Day 12: Trek to Gorak Shep ( visit Everest Base Camp 5,364m)
Altitude: 5,185m
Duration: 6-8 hours
Only on the 12th day of the Everest Three Pass Trek, we reach Everest Base Camp. Trekking in the Khumbu's lateral moraine, we first hike to Gorak Shep. Here, we leave our bags and have some lunch. Then begins the exciting climb to the Everest Base Camp. The north camp of Everest is the base for mountaineers and trekkers. With the triumph of determination, you will be spending the most beautiful hours of your life in the Everest Base Camp. After some beautiful photos, we walk back to Gorak Shep.
Overnight in Gorak Shep
Day 13: Trek to Lobuche via the Kala Patthar Viewpoint (5,555m)
Altitude: 4,910m
Duration: 8 hours
You should know that we don't really see Everest peak from the Everest base camp. For that, we need to hike to Kala Patthar the next morning. We wake up early to witness Mt. Everest in all its glory during the sunrise. After the most beautiful views of your entire life, we hike down to Gorak Shep for breakfast. Packing our bags, we trace our route back to Lobuche, the destination for this day.
Overnight in Lobuche
Day 14: Trek to Chhukung via Kongma La Pass (5,535m)
Altitude: 4,730m
Duration: 3-4 hours
This is the final pass of the Everest Three Pass trek before getting back to Kathmandu. The hike starts from Lobuche. We ascend to Kongma La Pass via the path that is dotted with frozen lakes. Obviously, the top has an awesome panorama of the mountain.
Now onwards, we walk far from the Himalayas as we walk to the east of Nigyang Khola Valley. In a couple of hours, we each Chukhung Village that is mostly used as a yak pasture. However, there are some great guest houses where people often stop for acclimatization.
Overnight in Chhukung
Day 15: Trek to Tengboche
Altitude: 3,855m
Duration: 6 hours
The day starts as we walk down to the Imja Khola valley. First, we walk via the familiar route of Dingboche. The stone-walled potatoes fields make this village looks very interesting. Then, walking via the alpine pastures, we can see the Kharkas (highland sheds) before getting to the Pangboche Village. Finally, we walk back to Tengboche. We visit a monastery here in the evening and join the Buddhist prayer.
Overnight in Tengboche
Day 16: Trek to Namche Bazaar
Altitude: 3,440 m
Duration: 5 hours
Today, we will be walking in the classic route of Everest base camp; this means you will meet any trekkers along the way. Here, we walk via the forest, which is inhabited by rear wildlife such as musk deer, mountain goats, pheasants, or snow leopards. Walking on the slopes around mountains, we enjoy of view of Everest all the way back. In about 3 hours, we reach a very typical village of Namche.
Overnight in Namche Baazar
Day 17: Trek to Lukla
Altitude: 2,850 m
Duration: 2.5 hours
Our final day of trekking is our final day; we walk to Lukla on a familiar route. Heading downwards from Namche, we first stop at Namche Bazaar. Then, we walk for a few hours to Hillary Suspension Bridge. We continue hiking to the Dudh Koshi River Valley, and then we walk for a few hours. In the evening, we celebrate the victory of such an extraordinary journey with a farewell dinner.
Overnight in Lukla
Day 18: Fly back to Kathmandu
Our plan is to fly from Lukla to Kathmandu and end our Everest Three Pass trek today. If the weather is good, the flight is scheduled in the morning. The 40-minute of comfortable flight to Kathmandu bless us with an awesome view. This journey will bring a grand end to the journey. Back to Kathmandu airport, we will drive you to the hotel in Thamel. You will have some time for some shopping and dinner in the evening.
include / exclude
Trip Cost Includes
International and domestic airport pick-up and drop-off by private car
Kathmandu or Ramechap to Lukla and back airfare
Three nights 3-star hotel in Kathmandu with breakfast
Guide for 17 days
a strong trekking porter for 17 days
Breakfast, lunch dinner with tea and coffee during the 16 days of trekking
15 nights tea house accommodation in the mountains
Lukla, phakding and Namche the pretty good accommodation with a hot shower, an attached bathroom room
Three cups of hot drinks a day (Tea, or coffee)
Everest area permits
Khumbu municipality permits
all local airports' taxes
Guide and Porter Insurance
all governments taxes and company service charges
Trip Cost Excludes
International flight ticket
lunch and dinner in the city
Tips for Guide and Porter
travel insurance
Other things that have not been mentioned above are also on the exclusion list.
FAQs
How Hard Is Everest Three Pass Trek?
Three-pass trek difficulty is moderate to Hard. This trek adds some challenging twists to the easier Everest Base Camp tour. Walking in the rough mountain terrain in the Everest region for 18 days needs excellent physical health and a lot of determination. The major challenge of this Everest Three Pass trek is distance and altitude. We will be walking about 150kms on this trip, 6 to 12kms each day.
Covering this distance demands about six hours of walking each day. Thus, you must be prepared with regular cardio exercises before the trek. Other short hikes, running, swimming, and cycling regularly 2-3 months before the Everest Three Pass Trek is very important.
What Are The Major Challenges Of Everest Three Pass Trek?
UNSURE WHERE TO GO? WE CAN HELP
Based on your preferences, location, timeframe, and budget, our team can design your dream trek based on our extensive knowledge and experience of the Himalayas. Get in touch with us for detailed information and assistance planning your dream trek. With our 97% success rate on trekking and climbing trips in 2022 and 2023 spring season, we will answer any questions you may have and guide you for an unforgettable experience.