Nagarkot: A Picturesque Destination Near Kathmandu
Nagarkot is a beautiful destination suitable for visitors for a very short time.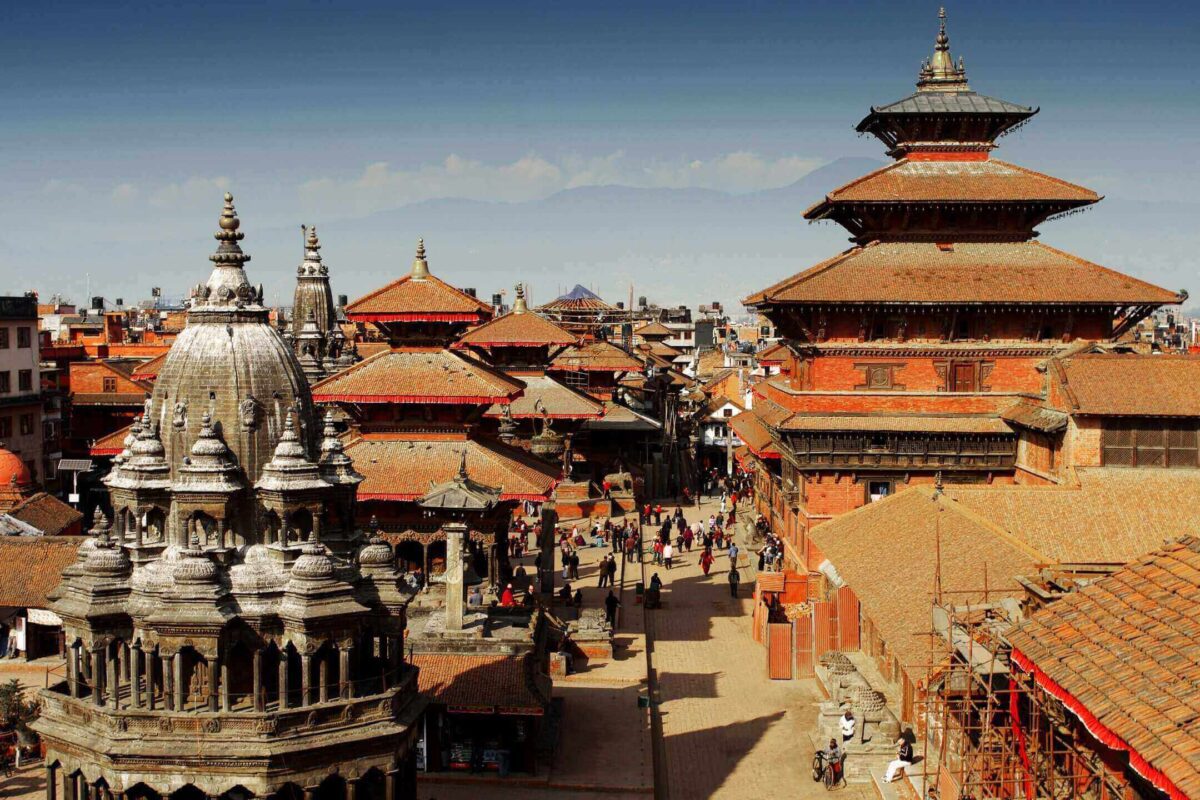 Short Overview Of The Place And To Get Nagarkot From Kathmandu
Nagarkot is a beautiful destination suitable for visitors for a very short time. This popular destination is situated northeast of Kathmandu in the Bhaktapur district, which is about 32 km away from the heart of Kathmandu. Nagarkot has become the centre of attraction both for domestic and international tourists in recent days.
First, it is nearby Kathmandu, helping people enjoy their weekends. International tourists can spend at least a day and a night exploring one of the beautiful places before or after their visit. Second, this is the best viewpoint near Kathmandu from where you can see the stunning views of the central Himalayas, including the Ganesh Himal Range, Manaslu Range, Langtang, Rolwaling Range, and most importantly, the Everest Range on a clear day.
The views are mesmerizing, especially in the morning when the effect of sunrise is seen over the mountain ranges. The view tower of Nagarkot is the right place for amazing Himalayan views and views of sunrise and sunset.
How To Get Into Nagarkot From Kathmandu?
There are various options and reasons to go to Nagarkot from Kathmandu. Nagarkot offers several short hikes in and around Nagarkot which are suitable for all ages. Many people choose Nagarkot for cycling tours as well. Due to its rough terrain, mountainous greenery, and unique local villages, mountain biking is an amazing activity. There are various options to reach Nagarkot from Kathmandu.
Nagarkot By Taxi Or Private Car
Hiring a taxi or a car is the most common and convenient way to travel from Kathmandu to Nagarkot. Although it is quite expensive, it helps you get there earlier and you can stop as many times as you want to enjoy the views and the lives of the locals. An independent visitor has to do a kind of bargaining to negotiate taxi fares.
For organized clients, Himalayan Masters arranges either a car or a taxi at a convenient price so that the clients don't need to worry about it. For your information, a private car might charge you 45–50 USD for a single trip.
Nagarkot By Tourist Bus
As Nagarkot is one of the important tourist destinations in Nepal, some tourist buses are also available for you to travel from Kathmandu to Nagarkot. Tourist buses are cheaper compared to cars and taxis, but you require tickets in advance.
Contact Himalayan Masters to book tickets and arrange your tour to Nagarkot. The tourist bus charges around NPR 700 for each individual. The buses leave for Nagarkot every day from both Kathmandu and Bhaktapur tourist bus parks. If you need a car or jeep to go to Nagarkot, our contact phone number is +9779823636377. Or email us at info@himalayan-masters.com. We will provide your car at a reasonable price.
Get Nagarkot from Kathmandu By Local Bus
Using a local bus to travel to Nagarkot from Kathmandu is the cheapest way. Nagarkot is around NPR.100, which is enough to reach Nagarkot. Visit the Bhaktapur bus stop in Kathmandu, just east of Ratnapark, and take a bus to Kamalbinayak. Nearly 50 minutes of travel along the Mahendra highway takes you to Kamalbinayak in Bhaktapur, from where you take another bus for Nagarkot.
Another 1 to 2-hour drive takes you to Nagarkot. The bus for Nagarkot is probably found near Kamalbinayak Pokhari (pond). Although it is the cheapest way, you need to struggle to find a seat and the bus stops many times to receive and drop off passengers, making the journey very long. It can be a good option for solo travellers wishing to spend on extremely low budgets.
Thus, we suggest many of our clients take a car or at least a tourist bus in order to make your trip fruitful. Trekking from Kathmandu to Nagarkot, The beautiful place of Nagarkot can also be the best region for a couple of days' trek. The trekkers with short time but fond of hike choose Nagarkot as the best option near Kathmandu.
There are various ways to do the Nagarkot trek. Depending upon your interest, you can begin the trek either from Sundarijal or Sankhu or from Chagunarayan. We strongly suggest you do the Nagarkot trek before you attempt the higher altitude treks like the Everest Base Camp trek or the Annapurna Base Camp Trek. Remember us for all kinds of trekking routes in Nepal.