Food and Accommodations In Mardi Himal Base Camp Trek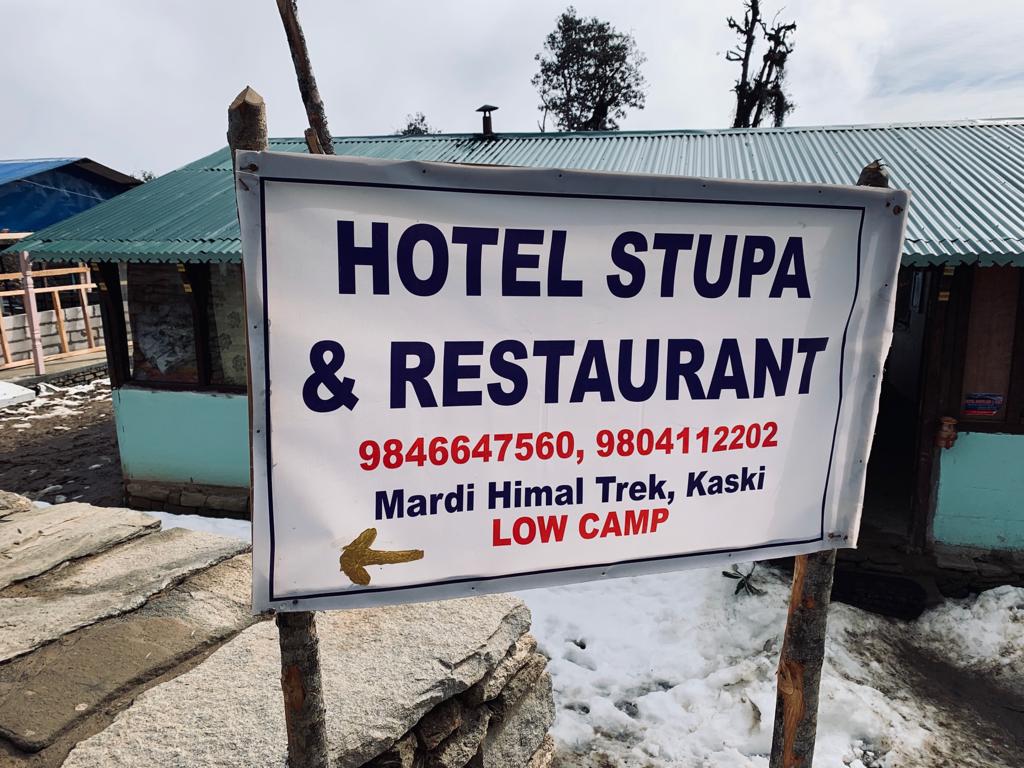 The food you consume and the bed you sleep in are the major determiners for achieving the expected goals of your trip. Since you are on the Himalayan trek and need to walk 4 to 7 hours each day, your body requires such food that gives you high energy. Similarly, you are likely to have sound sleep every night. so that, you will be physically and mentally fit and fresh each morning to resume the adventurous hike.
This article briefly tells you about the foods and the accommodation, you can have during the Mardi Himal base camp trek. Most importantly, the teahouses, the guesthouses, and the hotels in this trail are highly aware of keeping the visitors safe from the noble Corona Virus.  Thus, the trekkers and the visitors have no worries of getting infected. However, you must be alert to follow personal precautions everywhere.
Accommodation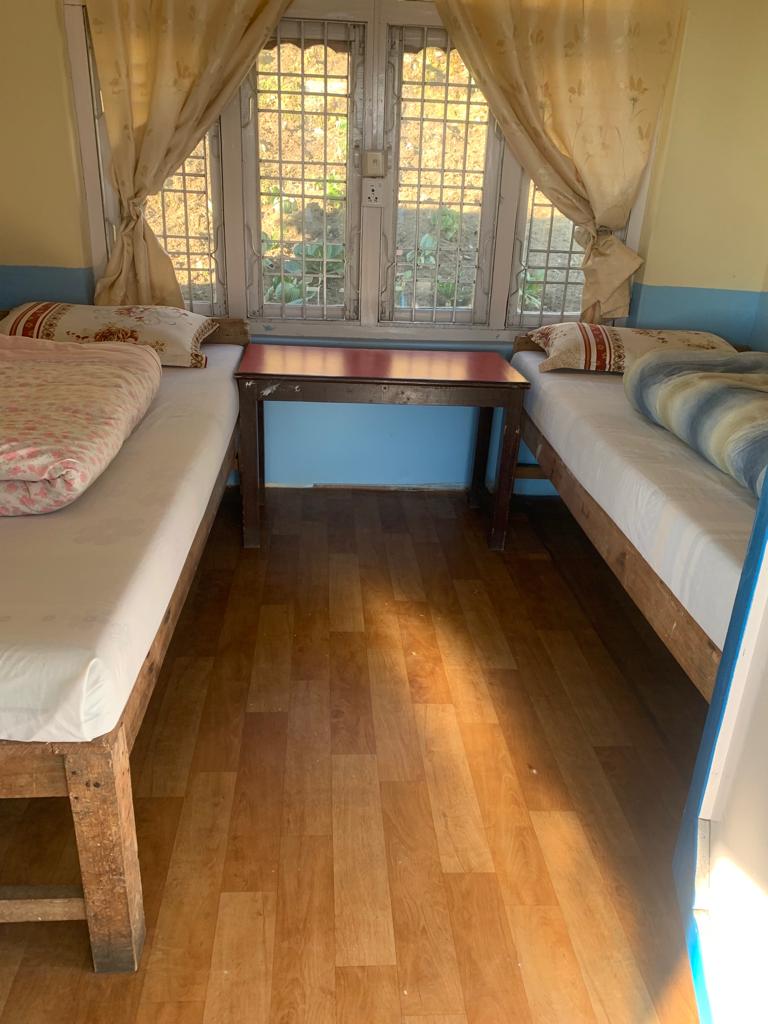 Before you begin the trek, you must have spent at least a single night either in Kathmandu or in Pokhara, where you have many options to choose the accommodation according to your interest and budget. Do not expect the luxurious and sophisticated accommodation in the trekking trail as you had in the cities. However, you will have a cozy bed with a warm blanket and soft mattress on four legs wooden structure known as 'Khat' in Nepali.
Almost all Nepal's Himalayan treks are teahouse treks so the teahouses are the common accommodation in many of the trekking routes providing just the basic requirements. The rooms in the teahouses are mostly on sharing basis.  Mardi Himal Base Camp trail is not a very old route, the hotels and teahouses are comparatively less than other common routes like ABC and Poonhill. So, in some of the stations, you may have to share the rooms with 5 to 8 persons.
If it is the peak season, you may have to book the bed 2 to 3 days in advance. Otherwise, you might be getting no bed. As per my experience, if there is no bed available, you will be given a wooden bench where you have to spend the night putting yourself inside the sleeping bag probably in the corridor or in the dining hall.
The accommodation cost in the Mardi Himal base camp trail is relatively cheaper than that of other trails but you are supposed to take at least two meals (usually dinner and breakfast) in the same teahouse. The teahouses in the Himalayas are sustaining themselves mostly with the cost of food.
As I have already mentioned above, the teahouses offer you very basic facilities. Do not get surprised if there is no electricity in your room. Some of the areas are so remote that you need to use your headlamp if you want to read a book. The attached bathroom is hardly available. Taking a hot shower, using wifi and even charging your electronic devices charge you an extra little amount.
Food And Water For Mardi Himal Trek
You will enjoy the delicious food along the trail of Mardi Himal base camp. While trekking on the Himalayas, you had better focus more on what your body requires rather than your favorites. The quality and quantity of food and water you consume during the trip determines the amount of stamina in your body which is essential for making your trek pleasing and purposeful.
There are some shops along the trail where you can buy some snacks, chocolates and bottled water. Since the bottled water on the trail especially at higher altitudes is significantly more expensive, we suggest you take your own reusable water bottle and fill it at the teahouse before you begin the trek.
You might find some natural sources of water along the trail but we suggest you not drink such water directly. If you carry some water purifying tablets, it can be a great idea for you to save money and stay hydrated all the time.
Talking about food in the teahouses, Dalbhat is common almost everywhere. More than 80 percent of Nepalese take Dalbhat twice a day. Dal Bhat is a set of rice, lentil or beans soup, vegetable curry, chapatti, spinach, pickle, etc. It is a popular dish containing plenty of calories and the nutrition our body needs.
Apart from Dalbhat, the teahouses offer you Indian, Chinese, and western foods. The general items the teahouses prepare for the visitors in breakfast, lunch, and dinner are as follows:
Breakfast At Mardi Himal Trek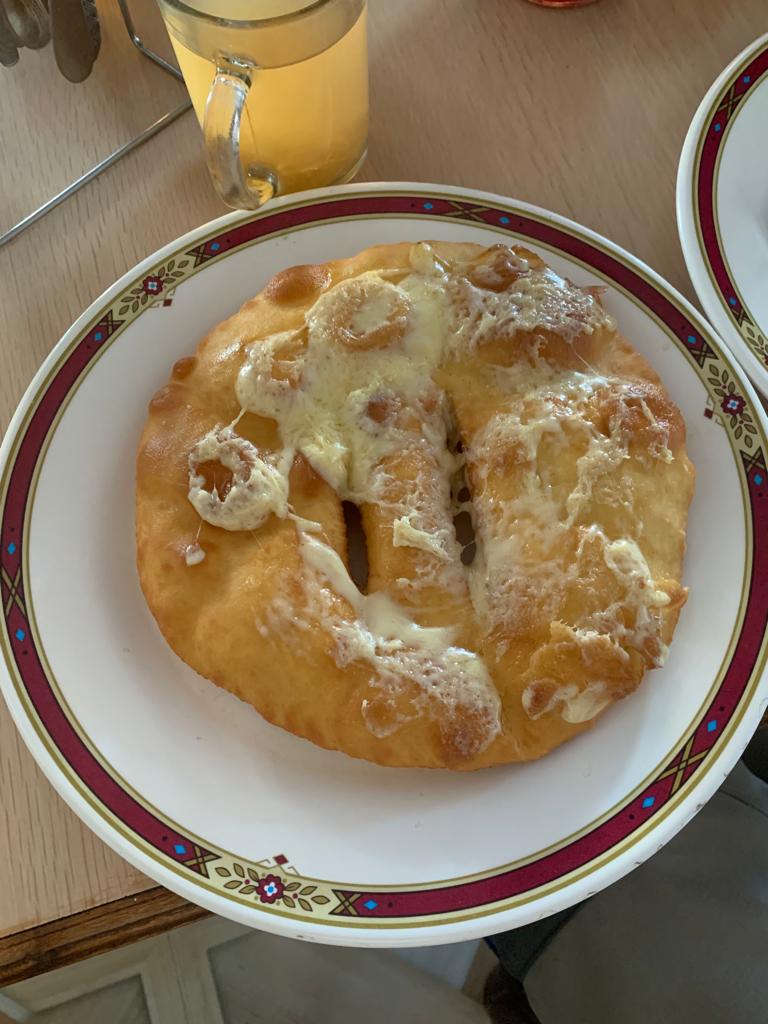 The first meal that you consume breaking the long fasting period of the previous night is breakfast. The first meal must be healthy and hygienic to gain a lot of stamina for walking long hours on the trail.
The breakfast usually starts around 7 am so that you can begin your trek at 8 am. You will be offered tea or a cup of coffee along with your breakfast. The breakfast in Pothana, Low Camp, and High Camp is really appetizing as you can take it along with the stunning views of mountains and the beautiful landscape.
The followings are the varieties of foods you will be provided for your breakfast. Make sure which food best helps you for make your day pleasing.
Bread and Chapatti: Plain toast; plain toast with honey, jam or butter, French toast, Cheese toast, plain chapatti, Tibetan bread
Eggs: boiled/scrambled eggs, fried/plain omelet, cheese/vegetable omelet
Porridge: Tsampa porridge, Apple Porridge, honey porridge, oatmeal porridge, porridge with cinnamon and raisins, rice pudding, chocolate pudding, muesli with hot milk, cornflakes with hot milk
Soup: Mixed/veg./garlic/mushroom/tomato soup
Remember! Garlic soup is topnotch for altitude sickness!
Pancakes: plain pancake, apple pancake, chocolate pancake, pancake with honey, butter, or jam
 Lunch 
Any Himalayan trek is the opportunity to discover varieties of Nepali cuisine giving enough stamina to trek 5/6 hours a day in the arduous landscape. Lunch is considered to be the main course of the meal in Nepal. So, all the teahouses prepare Dalbhat as the major item along with many other varieties. The large numbers of international trekkers too prefer to take dalbhat for their lunch in recent days. The reasons behind it are the nutrients it provides and its price. Once you order a set of dalbhat, you can add as much as you desire without any extra charge.
The followings are the items most teahouses offer as lunch:
Rice:
Dalbhat (veg./non veg.)
Thakali Khana Sets
Rice with chicken curry
Rice with veg. curry
Mixed fried rice
Egg fried rice
Noodles:
Veg. fried noodles
Egg fried noodles
Mixed fried noodles
Fried noodles with cheese
Spaghetti:
Spaghetti with cheese
Spaghetti with tuna or tomato sauce
Spaghetti with veg. sauce
Pasta:
Vegetable fried pasta
Mixed macaroni
Pasta with cheese
Pasta with egg
Pasta with tomato sauce
Fried pasta with cheese
Pizza:
Mixed pizza
Mushroom pizza
Chicken pizza
Burger:
Mix burger
Veg. burger
Chicken burger
Hamburger
Hot dog
Dumpling:
Veg. dumpling
Buff dumpling
Chicken dumpling
Cheese dumpling
Potato dumpling
Paneer dumpling
Dessert:
Apple pie
Pancakes
Chocolate pudding
Rice pudding
Dinner
Dinner is pleasant food after a tiring task of the day. The teahouses in the trail offer similar kinds of menus for lunch and dinner. Most Nepalese prefer to dal baht for both lunch and dinner but the foreigners desire to choose other items. Besides breakfast, lunch, and dinner the teahouses make the availability of the following hot and cold drinks.
Hot Drinks
Black tea
Milk tea
Hot milk
Masala tea
Hot lemon
Green tea
Black coffee
Milk coffee
Ginger tea
Ginger lemon tea
Ginger lemon honey
UNSURE WHERE TO GO? WE CAN HELP
Based on your preferences, location, timeframe, and budget, our team can design your dream trek based on our extensive knowledge and experience of the Himalayas. Get in touch with us for detailed information and assistance planning your dream trek. With our 97% success rate on trekking and climbing trips in 2022 and 2023 spring season, we will answer any questions you may have and guide you for an unforgettable experience.