How To Get Kathmandu To Bardiya National Park
Bardiya National Park is one of the most pristine conservation areas in the far-western region of Nepal.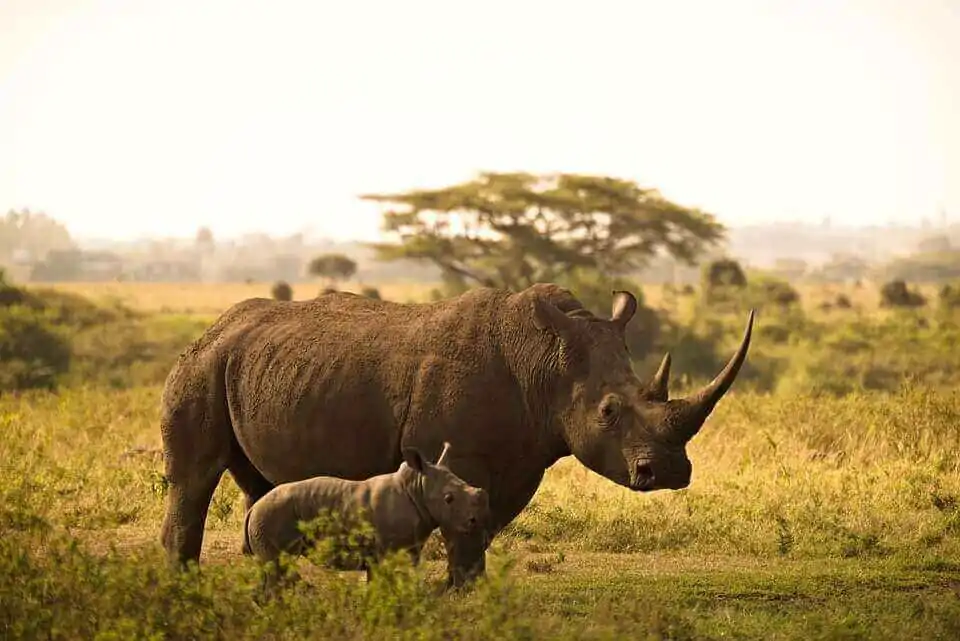 Bardiya National Park is one of the most pristine conservation areas in the far-western region of Nepal. It is the largest and undisturbed National Park in Nepal's Terai occupying 968 square kilometers bordering the Karnali River in the west and Churiya hills in the North.
In 1988, the area was declared as the Royal Bardiya National Park probably for the then royal family. The royal members at that time especially the kings were fond of hunting. This park provides a great experience to its visitors probably more astonishing than the Chitwan National Park.
Exploration of extinct and endangered wildlife like the Royal Bengal tiger, one-horned rhinoceros, and many other mammals and reptiles make your trip more amazing than planning the trek in the Everest or Annapurna region. Bardiya National Park offers multiple opportunities. Elephant ride, jeep safari, rafting, bird watching, fishing in the Karnali and the Babai Rivers are some of them.
How To Travel From Kathmandu To Bardia National Park?
Bardiya National Park is located in western Nepal's Bardiya district nearly 383 kilometers far from the capital, Kathmandu. Both airways and roadways are possible for traveling this distance depending on the time, budget, and interest of the visitors.
1. Airway And Then Drive
Flight 50 minutes and then 3 hrs drive
Taking a Nepalgunj flight from Kathmandu airport is the easiest way to reach Nepalgunj, the gateway to Bardiya National Park. The park is just about 87 kilometers away from Nepalgunj. Thus, we recommend you take 3 hours drive from Nepalgunj once you land at Nepalgunj airport. About an hour's flight and then 3 hours drive on a luxury private car or the jeep is an amazing experience.
So you fly, try to get the window seat so that you can enjoy panoramic views of the natural forest and the Himalayas. We suggest you stay overnight at the town of Thakurdwara, the headquarters of Bardiya district. The locals provide you the accommodation with all the basic requirements but might not be as luxurious as the ones in Pokhara Accommodation.
1. Roadways
Time: 10+ hours
Although it is a long and tiring journey of about 10 hours, it is more adventurous and exciting as it offers panoramic views of diverse landscapes, snow-capped mountains, beautiful forests, rivers, and valleys. It is quite rare to find luxury tourist buses like in Pokhara tour or Chitwan Visit but the local/public buses in recent days are not less comfortable.
You might get obsessed with the loud Nepali or Hindi music in the buses. But they easily stop it or make it adjustable if you request. The road passes along the Prithivi Highway, the same road to travel from Kathmandu to Pokhara.
And then it turns to Terai from Muglin via Narayangadh/Butwal. You will be experiencing several towns and rural villages of Southern Nepal until you reach the final destination, Bardiya National Park.
How To Travel From Pokhara To Bardiya National Park?
Bardiya National Park is about 238 kilometers far from Pokhara, the second biggest city in Nepal and tourist hub. Traveling to Bardiya is comparatively tough than traveling to Chitwan from Pokhara or Kathmandu.
Flight: Pokhara-Kathmandu-Nepalgunj (30 min. + 50 min.)
You cannot have a direct flight from Pokhara to Bardiya. If you prefer to fly, you should take the flight to Kathmandu and then take the Nepalgunj flight. Although it is more expensive as you require taking a double flight, it is mostly recommended. As you reach Nepalgunj in just one and half an hour, it saves much of your time so that you can spend long hours in Bardiya exploring the national park.
Roadways
Time: 10+ hours
Traveling from Pokhara to Bardiya by bus is nearly a 10 to 13 hours drive but it is budget-friendly. It is far cheaper than the flight. However, we recommend taking the flight to our clients as it saves much time which can be utilized in exploring the national park.
The buses might not be as comfortable as the ones you find in Kathmandu-Pokhara or Kathmandu-Chitwan route. A few buses leave for Nepalgunj every day from Pokhara. You travel through Tansen and Butwal and finally reach Nepalgunj. From there you need to take another bus to Thakurdwara, Bardiya.
Also Read:- Things to do in bardiya national park