13 Things you must know before booking treks in Nepal in 2023
No matter how your life is going, traveling always gives that sense of rejuvenation.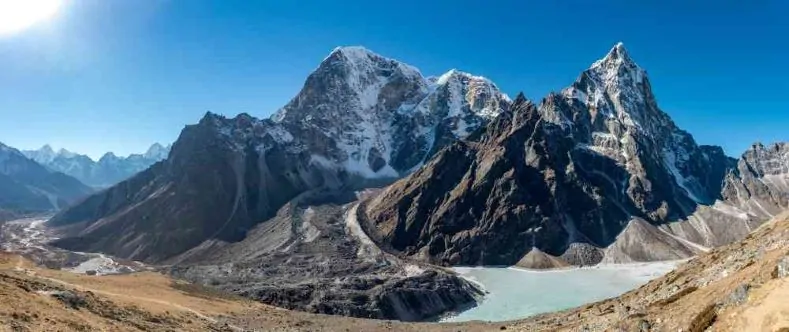 No matter how your life is going, traveling always gives that sense of rejuvenation. Moreover, wandering in the unknown lands of the Himalayas in Nepal will obviously be rejuvenating and thrilling. With unlimited places to visit and adventure to endeavor, Nepal offers the highest form of excitement. The right preparation is the key to successful treks in Nepal. Let's learn about 13 Things you must know before booking treks in Nepal in 2023.
However, the remote Himalayas of Nepal can also be scary and risky. Proper planning and the right information are the keys to succeed the most challenging treks in Nepal. This article is all about Things you must know before booking treks in Nepal in 2022 so that you can enjoy an awesome trip.
Booking your Travel package
Since Nepal is an underdeveloped country, only a little information about trek routes is available on Google. There are many hidden trek lands and restricted trek regions in Nepal that you cannot explore alone. That's why we suggest booking your stay with a travel agency in Nepal. However, don't book expensive packages with an international travel agency or third-party websites. Directly book your treks in Nepal with a local travel agency before or after your arrival in Nepal. Travel agencies are full of scammers, offering you very cheap packages and then giving you a package that includes almost nothing.
With Himalaya master, you will have a very neatly arranged package with everything needed for the tour included. All permits, guides, and porters will be arranged by the agency. You can book your package with Himalaya masters before or after the tour via our Website. Or just send us an email for confirmation of your treks in Nepal.
Trek Itinerary
Despite being a very tiny Nation, Nepal has unlimited trekking routes. The cost, Itinerary, difficulty, and risk vary greatly as per these trek destinations. For example, the Everest view trek is a week tour in Khumbu while the Gokyo Lake trek is about 3 weeks long, and two of these trek package on the same route offers a completely different trek experience. So, don't just look for the package and cost, the first thing you should compare is the Itinerary. Look if the Itinerary has private rides, domestic flights, rest/ acclimatization days, camping accommodations, etc. Only pick the package that includes 5-6 hours of daily walk (less than 15kms) and takes you to the destination slowly during treks in Nepal. Don't just compare the price, compare Itinerary and facility.
Tips:
Provide your time and details to the travel agency to that they can make a customized itinerary for you. Just don't look at them online and get your treks booked. Make sure you ask for the license of the company and the guide who shall accompany you. Get the list of things that are included in the package and that are not included in the package so that you can compare the price.
Take your time to plan
Himalayas of Nepal
There are two types of travelers in the world. One who would just think about a beautiful place and pack their bags without much thought, instantly heading towards the destination. And then there's another type who would love to plan everything about the trek. If you are the first kind, make sure you book a travel package in Nepal and let the agency handle all the planning. Otherwise, the suffering in the remote lands of the mountains might be unbearable.
If you are the second type, independent traveling can be a good option. Research your destination in detail, get the contact of guides/ porters, and look for the hotels on the trail. Since the high-altitude mountains can be proven to be deadly, planning is a big part of your Nepal trip.
Travel insurance
Most travel agencies in Nepal make it compulsory to submit the document of your travel insurance before the trip. And even if they don't ask for it, you should get yourself good high-altitude travel insurance for safety reasons. Climate conditions up in the mountains are unpredictable. Moreover, high-altitude destinations are always prone to lots of mishaps.
Make sure your travel insurance covers quick helicopter evacuation in the mountains. It should also cover the cost of trip cancellation, flight delay, theft, robbery, and every other misshapen that might happen.
Start talking to your guide before the trip
Once you are in Nepal, the guide for your trip is also your guardian and your best friend. Once you book the trip with Himalayan masters, our guide will contact you. Afterward, the guide keeps providing you will a list of things you should buy, documents you should bring with you, and inform you about all other preparation that has to be made.
Even when you are planning to trek in Nepal as an Independent trekker, make sure you find a guide before the trip so that you don't miss a thing while preparing for Nepal.
Keep yourself prepared
Preparation for best treks of Nepal
If you have just started planning your trek to Nepal, then it's a perfect time to start preparing your body. Trekking in Nepal demands good physical and mental fitness. So, a few months prior to the trip, get yourself engaged in physical activity. Joining the gym for 2-3 months and engaging in cardio exercises is recommended. This makes your tour to Nepal way easier.
You will need extra cash
Even if your agency claims to include everything in the trek package of Nepal, there are still many hidden costs. For example, the agency pays for the cost of the room, but you few extra dollars ($5 to $10/ day) just for charging, Wi-Fi, and a hot shower. Similarly, you might crave some food on the trail, and need some juices, or chocolates. Sometimes, the cost of flight/ internal transportation might not be included. Tips and donations for guides, porters, and donations might also be high. All these minor costs add up to be $500 to $1000 expenses for 2-3 weeks treks in Nepal. Make sure you include these prices in your trip cost other than the one paid to Trekking company in Nepal.
ATMs in Nepal
ATM in Nepal
Mostly, the last place you will see ATMs in Kathmandu and Pokhara. There might be a few ATMs in starting places eg Besisahar of Lamjung, and Lukla of Everest. However, it's highly advised to get all the money you need in cash at Kathmandu or Pokhara.
Many ATMs in Nepal have a withdrawal limit of about $200 USD and you can withdraw up to $1000 per day only. Since the hotels and restaurants in trek routes on trek route don't accept cards or online payment, you will need a lot of money in cash. You can pay the amount for the guide and porter before or after the trip and carry other cash you need for the journey. Also, don't keep all of your cash in the bag, keep it safely in multiple places.
With Himalaya master: We accept all forms of cash, card, and online transaction for our booking. Since the cost of food, accommodation, and guide/ porter is already covered, the only cash you will need is for drinks and tips.
Stay in Kathmandu for a few days before trek in Nepal
Most trekkers arrive at Kathmandu and rush for the trekking route. However, we don't suggest that to our trekkers. Kathmandu itself has landscape, heritage, and artistic monuments that are not found on any trek trails. It's better to stay here for a few days to explore this beautiful city and also take some time for trek preparation before the trip and heading for Nepal tea houses.
Moreover, if you are headed for the Annapurna region, stop for a few days in Pokhara. This exceptionally beautiful city has many lakes, caves, rivers, and natural wonders to visit.
Basically, don't expect to book a 12 days trek and be back home in 13 days. There might be tour delays, additional stay, or some political issue that makes your stay in Kathmandu longer.
You can rent trekking gear in Nepal
Depending on your trek destination and season, you may or may not need one of these trekking gears for trekking in Nepal
Sleeping bag
Trekking poles
Trekking boots
Down jacket
Crampons
Ropes and axes
Tents
Sleeping mat
Cooking utensil
Buying all these gears for a single trip is obviously expensive. Thankfully, there are many shops around Thamel in Kathmandu and Lakeside in Pokhara where you can rent these gears for a cheap price. The quality of these clothes you hire might not be very good, but they obviously do work properly. You can also get batteries, solar chargers, torches, bottles, and bags you need during the trek.
Moreover, the rate of hiring is also cheap i.e. about $2 to $3 per day per product. Unless you want your own branded clothes, you don't need to buy everything from your home country. Get some comfortable shirt/ pants and you can hire the rest.
Know what to expect
Trekking routes in Nepal are quite remote. While cities like Kathmandu and Pokhara are filled with luxury hotels and restaurants of all kinds, almost all trek routes in Nepal have every kind of accommodation. Called tea houses, these local hotels have small cozy rooms with two small beds and a mattress + blanket. And that's all. The new and rather remote trek routes like Kanchenjunga and peak climbing is all about camping accommodation. However, food in these local hotels is quite good and you wouldn't suffer for a good meal.
If you seek luxury, don't attempt remote routes. Just roam places around Kathmandu and Pokhara. However, once you are on the trek, forget your comfort zone, enjoying every bit of the trek. If thousands of locals have been living in these villages for so many decades, you will definitely manage to live like that for a few weeks.
Be prepared for all kinds of weather
If someone told you that it's hot in Nepal and you wouldn't need any jackets in Nepal, well, don't trust them. Irrespective of the weather, the mountains of Nepal are always cold and windy. Since in weather and temperature of the Nepal Himalayas changes within minutes, you should be prepared for all conditions. The temperature is night is mostly below zero, making it dangerous to trek to Nepal. And the Nepal tea houses arent able to cope with such temperatures.
Tips
Carry a windproof and waterproof down jacket
Waterproof trek pants are preferable
Get trekking boots that are made to walk on snow and slippery trail
Dry bags for your mobile, camera, and batteries
Pack wisely
Once you leave Kathamandu/ Pokhara and head towards the trek trail, the things you can buy are very limited during the trek in Nepal. In simple words, whatever you need should already be in your bag.
First aid: Blisters, cuts, and camps are quite often in the trek. Also, there might be headaches, leg pain, shoulder pain, and diarrhea. That's why you should get a massage oil, bandages, and some paracetamol ( pain killers).
Personal care items: Since most of us prefer the personal care items of a specific brand, we suggest you get those items for your home country. Baenie, Sunscreen, sanitizer, hydralite, toilet papers, gloves, scarfs, etc.
Electronics: it's advised to get a universal adapter, power bank, solar chargers, torches, batteries, and all other gadgets you need from your home country itself.
Snacks: snacks can be brought on the trekking trail. But they are not just limited, but also very expensive. Chocolate, energy drinks, chips, instant coffee/ tea, juice, etc can be brought to Kathmandu/ Pokhara. You don't need to carry everything from your home country.
Final thoughts,
So, will the information we are sharing here be useful to you in some ways? Even your slightest response will be very helpful to us. So, make sure you leave a comment below. g
Also, if you are looking for affordable and high-quality treks in Nepal, make sure you leave fill out our booking form or send us an email.
See you Soon!!!