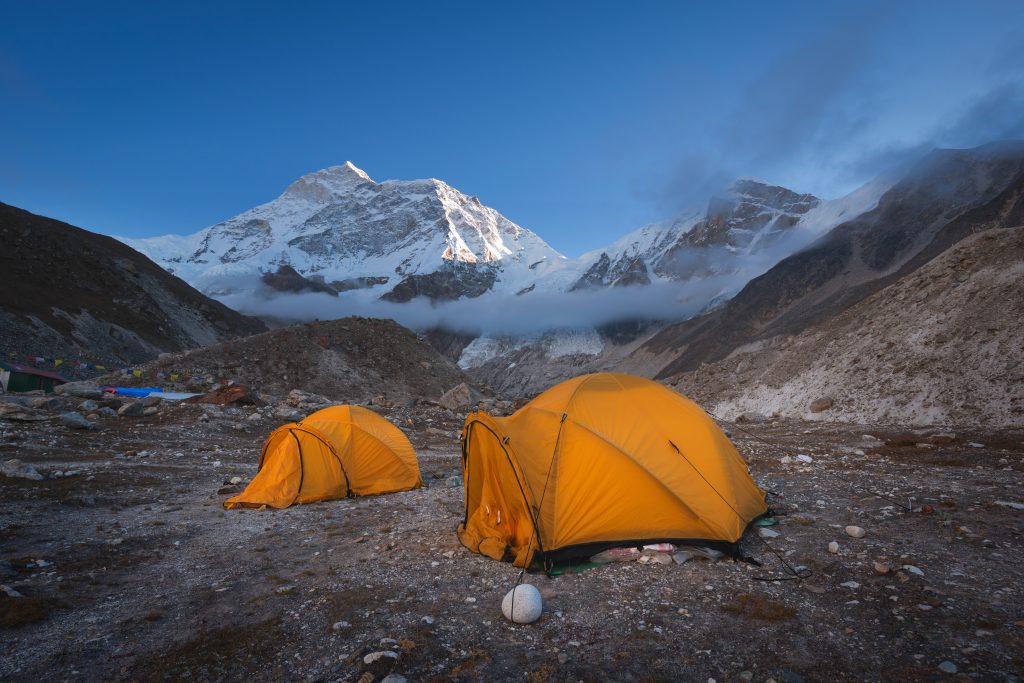 TRIP DURATION

19 Days
MAX. ALTITUDE

4500m
Makalu Base Camp Trek
Makalu Base Camp trek is a significantly adventurous hike in the Mahalangur Himalayan range. Trekking to the foothills of the world's fifth tallest mountain at 8,481meters above sea level is already a blessing. Along with the stunning snow-clad terrain landscape, the unbelievable variation in flora and fauna, and the local Himalayan community makes Makalu trek an expectation journey in Nepal.
The awesome bio-diversity inside Makalu Base Camp is worth exploring. It's been ranked Moderate to Challenging and conquered by the trekkers with very strong stamina. It's one of the least explored and under-rated trekking destinations of Nepal. Makalu is less known due to its inaccessibility from Kathmandu. However, after the introduction of daily flights to Tumlingtar, tourists are starting to recognize its beauty.
A couple of tea houses has been made along the trail and it can be both a tea house and camping trek. Yet, Makalu Base Camp takes 21 days to complete and remains the most difficult base camp trek in Nepal. So, if you are up for some adventure, get your bags ready. Makalu Base Camp trek commences with the fly to Tumlingtar and then dry to Num. There are huge terraced farms and villages that have been homed by the Rai people of the east.
Ascending via many beautiful rhododendron forests (with blooms of red, purple, pink, and white), we get to Khogma Danda for acclimatization. Trekking deeper inside the mountains, we pass steep granite cliffs and glaciers to Langmale Kharka. Only on the 15th day, you get to the Makalu Base Camp and then get to Tumlingtar airport on the same route.
Some Facts of Makalu Base camp Trek:
Duration of trek 21 days
The beginning point of the trek: Chicha
The closing point of the trek: Num
Maximum elevation: 4500 mt.
Accommodation: Teahouses/Camping
Best Seasons to visit: The trail is open throughout the year however, Spring and Autumn the best
Trek Category: Hard
Transportation: Flight/Bus/car/taxi/jeep
Permits: TIMS and National park fees
How Much Does It Cost To Climb Makalu?
The Makalu region ranks as a restricted trekking zone of Nepal and needs a special permit for visiting. That means, along with the Restricted Area Special Permit, you will also need a licensed guide and group of at least two people (no independent trekking). This adds a significant amount to your trip cost. It's also very long and remote trekking, making it even more expensive.
The cost of the Makalu base camp trek in Nepal is about $3000 to $3500. Finding how difficult it is to get food and bed on such remote land, you will realize that the price is completely justified. The Himalayan Mater's have arranged the cheapest package of $2400 per person. The cost includes all food, permits, accommodation, guide, and porters- basically everything you need during the trek.
How Difficult Is The Makalu Base Camp Trek?
Well, it is difficult. Makalu Base Camp trek is among the hardest treks of Nepal and has more than 250kms of distance. In comparison to other base camp treks like Everest and Annapurna, this particular trek needs a lot of preparation and a very strong physique. However, there's no need for climbing gears and mountaineering skills. Any climbing skills needed in the dangerous part will be taught by our guide before the trek.
The elevation of Makalu Base Camp is also 4810 meters, and the chances of altitude sickness at such a height are severe. You need to add acclimatization days to your Itinerary and walk very slowly. Being dehydrated and loaded with carbs is important for a successful trek. Other than altitude and distance, the hardest part of the Makalu Base Camp trek is its remoteness. Once you get to the higher altitude, you barely see any villages and met people.
There are no shops, no ATMs, no electricity, and no Wi-Fi for more than 20 days of your time. You will have a team of a porter who will carry your every essential need and food. Sleeping in a tent, excreting in an open area, having no place for a shower, and many other challenges come along the way. So don't start the trek until you are committed to such challenges.
ITINERAY
Day 01: Arrival in Kathmandu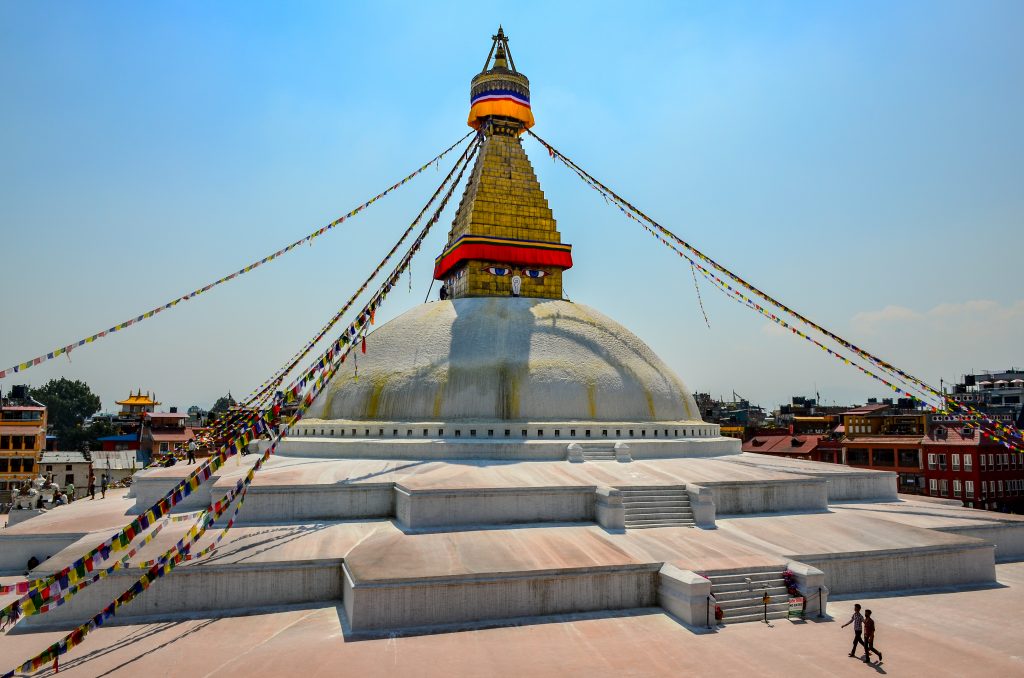 As soon as you arrive at the airport in Nepal, our team will pick you up. Since then, you will be in safe hands for another 20 days; everything will be taken care of. In the evening, there will be a briefing session about the tour and also some time for shopping. Later, we shall all celebrate with a welcome dinner and you will be introduced to the rest of the team.
Overnight in Kathmandu
Day 02: Fly to Tumlingtar (1 hour) and drive to the starting point, trek to Num
Flight to Tumlingtar is available from Kathmandu airport; this is only 35 minutes of flight. The domestic flight above the mountains of Nepal is an enthralling experience. After we land there, a local Jeep takes us to Num. Driving along the off-route of hills isn't very easy, however, it's an adventurous ride. Here, we will either stay in a local hotel or set up our first tent.
Overnight in Tumlingtar
Day 03: Trek to Seduwa via the Arun River
The day starts with the downhill walk of about 2hrs. After crossing the suspension bridge over the river, we walk to the Rhododendron forest. On the way, there is a local village with the Rai family who are involved in farming paddy, millet, corn, and potatoes. After some paper works in the police booth, we set our first camp for the night.
Overnight in Seduwa
Day 04: Trek to Tashigaon
Today, we trek to the largest village in the Makalu Base Camp trek. The trail to the village is very flat and easy. Tashigaon has been inhabited by the Tibetan Buddhist village. There are prayer flags and Chorten all around the villages. You can also stay in the local houses upon request. Otherwise, the team will find a perfect place to set your camp.
Overnight in Tashigaon
Day 05: Trek to Khongma Danda
This is going to be a long day as you ascend via the thick sub-tropical forest. Gaining more than 1000 meters in a day isn't easy. You must walk slowly and have enough rest on the path.
Overnight in Khongma Danda
Day 06: Acclimatization day in Khongma Danda
After gaining a lot of altitude yesterday, we will stop at Khongma Danda for another day. Having a rest day at such an altitude is important for your body. It's a day for some camp firing, singing, and dancing. After a rest day, you will be fully rejuvenated for the further walk.
Overnight in Khongma Danda
Day 07: Trek to Dobate via Shipton La
This is a tough day as you walk via the Shipton La. Today, we cross our first and a challenging pass before getting further deep into the mountains.
Overnight in Dobate
Recommended Reading:- Detailed Itinerary About Khopra Danda Trek
Day 08: Trek to Yangle Kharka following the Barun River upstream
This day isn't going to be very easy. However, walking via the Barun River and the forest, you will be much more relaxed. The forest will keep your mind fresh and you will witness the great mountain peaks before your eyes.
Overnight in Yangle Kharka
Day 09: Trek to Yak Kharka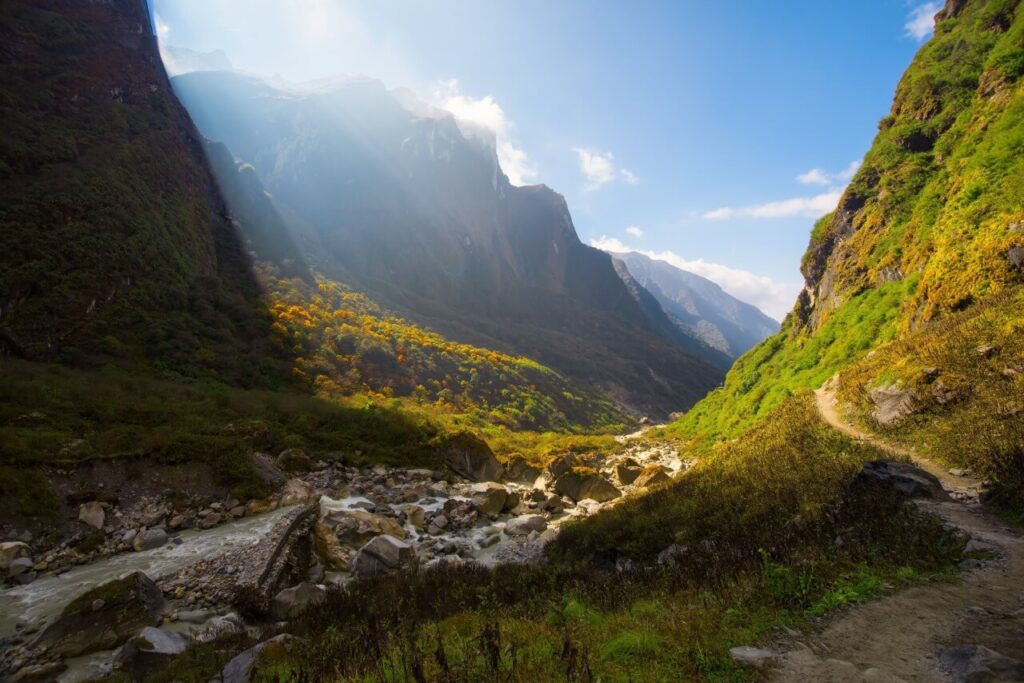 As you are already dwelling at 4500 meters above sea level, there will not be a forest anymore. You can see the grasslands in the alpine climatic zone. The Yaks are roaming around as the Makalu Base Camp trek mountain appears closer.
Overnight Yak Kharka
Day 10: Trek to Makalu Base Camp
This is a rather easy day for Makalu trekking as you walk towards the Makalu Base camp. The trail is flat and there is beautiful vegetation all around. After a few hours of walk-in alpine meadow, you will soon reach the Makalu Base Camp.
Overnight in Makalu Base Camp
Day 11: Day walk around Makalu Base Camp
This is the most exciting day of your trip. In the morning, we witness a spectacular sunrise before mount Makalu. We further head to explore the Glacier at Baruste Base camp. After a wonderful day, we are back to our tent in the Makalu base camp for a spectacular night.
Overnight in Makalu Base Camp
Day 12: Back to Yangle Kharka
On the same path, we walk down to Yangle Kharka. The return journey on the familiar road to the mountains will actually be fun.
Overnight in Yangle Kharka
Day 13: Trek to Dobate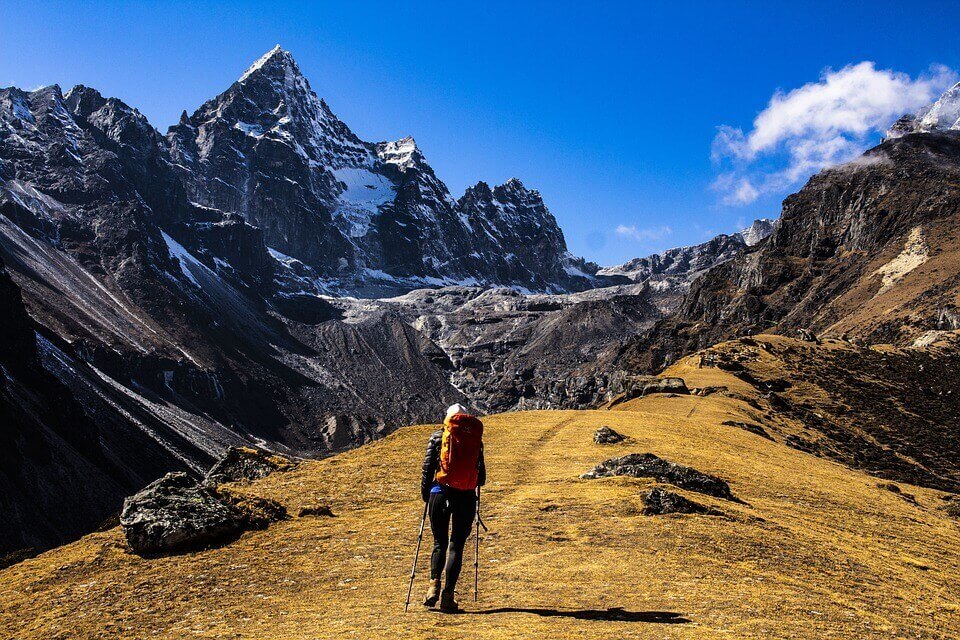 We will be trekking in a rather leveled trail to Dobate. The journey to Dobate will be easy as you already acclimate with the higher altitude.
Day 14: Trek to Khongma Danda
Now, you will be walking in the sub-tropical forest. The vegetation starts to appear green and you will see many beautiful wild lives in the villages around.
Overnight in Khongma Danda
Day 15: Trek to Tashigaon
Walking towards Tashigaon, you will be glad to find such a human settlement. A day at this lovely village is your chance to witness the local Tibetan Buddhist culture of Nepal. You can either set the camp or stay in the local house.
Overnight in Tashigaon
Day 16: Trek to Seduwa
After a wonderful breakfast in Tashigaon, it's time to head further down. On the way, you will encounter some interesting wildlife and vegetation.
Overnight in Seduwa
Day 17: Trek to Num
Duration: 5-6 hours
Ready for the final day of the trek? Today's journey along with the terrace farms and classic Nepalese village will be equally interesting. We will be walking along with different settlements before getting to Num.
Overnight in Num
Walking / Driving : 5-6 hours
Day 18: Drive to Tumlingtar
In the daytime, we hop into a local Jeep that brings us to the airport at Tumlingar. Your long journey ends here.
Overnight in Tumlingar
Day 19: Fly to Kathmandu
As you stay in the luxurious seat of the domestic airplane, you will be excited to be flying above the mountains. Soon, you will be driving to your hotel in Thamel from Kathmandu. A private car drop you in a hotel room and you will have some time for souvenir shopping. In the evening, the entire team gathers for the farewell dinner and we shall celebrate the victory together.
Overnight in Kathmandu
Recommended Reading:- Detailed Itinerary Of Annapurna Base Camp Trek
Day 20: Departure
As per your flight time, a private car drops you at the airport. You don't have to worry about paperwork and all. Soon, you will be flying back to the homeland. Wish you a great journey ahead.
So, when do you plan to complete this amazing journey? Do inform us about your arrival and we shall make the arrangements.
include / exclude
Trip Cost Includes
Airport pick up & drop off service in a private vehicle
3-star accommodation in Kathmandu with breakfast
Best available clean and comfortable Tea house accommodation during the trek
All meals (breakfast, lunch and dinner) with tea/coffee during the trek
Staff insurance and necessary ground transport for support staff
Guide for 9 days
Trekking permits – Annapurna conservation permit and TIMS Card.
All Local and Government taxes, administrative charges
Trip Cost Excludes
International flight ticket and Nepal entry visa
Personal travel insurance (Which should include coverage for trekking)
Lunches and dinners in Kathmandu, except the farewell dinner
Personal gear for trekking (Including any you may wish to hire in Kathmandu), any personal expenses (i.e. soft and alcoholic drinks, snacks etc.)
Tip For filed staff
UNSURE WHERE TO GO? WE CAN HELP
Based on your preferences, location, timeframe, and budget, our team can design your dream trek based on our extensive knowledge and experience of the Himalayas. Get in touch with us for detailed information and assistance planning your dream trek. With our 97% success rate on trekking and climbing trips in 2022 and 2023 spring season, we will answer any questions you may have and guide you for an unforgettable experience.