Langtang Trek distance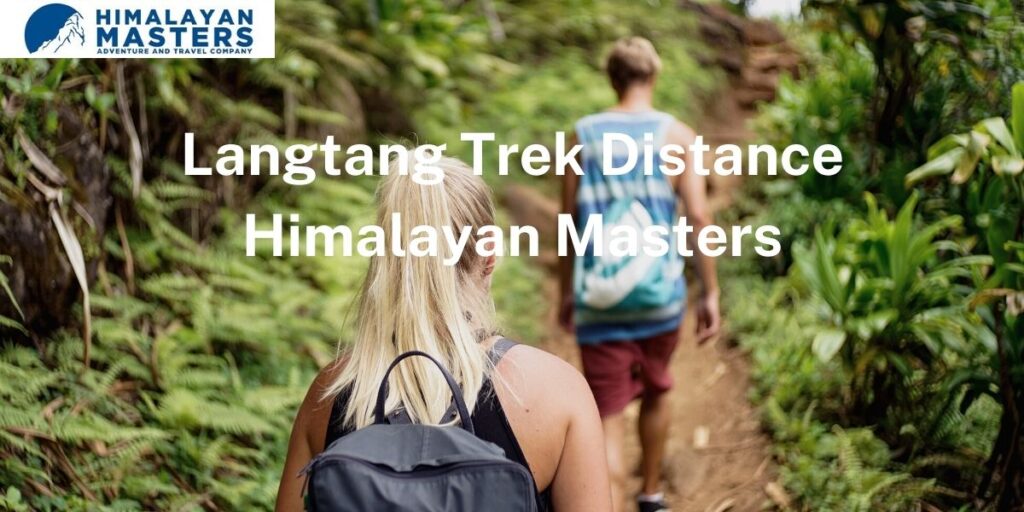 Langtang trek distance from Syabrubesi to Kyanjin Gompa is 65 kilometers or 40 miles. This Langtang village is about 190 km from Kathmandu. The starting point i.e. Syarubensi is a 140 km ride from Kathmandu. You shall then start the trek, covering 10 to 20 km each day.
Here is the distance you will be covering each day of Langtang Valley Trek.
Kathmandu to Syabrubesi Driving Distance: 145 km/ 90 miles (Estimated Time: 6:30 Hours)
Almost all the roadway up to Syabrubesi is quite good. Drive from Kathmandu to Syabrubesi on a private Jeep provided by the Himalayan Masters team will definitely be pleasing. In the last part, the route is off-road, making it a bit harder. Covering 145 km in a public vehicle with small seats and loud music might not be very pleasing. As it takes about seven hours, we cannot start the trek today.
2. Syabrubesi to Lama Hotel Hiking Distance: 10.9 Km/ 6.7 miles (Estimated Time: 5: 30 hours)
Most of the trail today passes through the forest and the stream. You will reach Lama Hotel before the evening and the first day of our trip is going to be quite easy. There are some dangerous rocks along the road but the path can be said easy.
Read more about: Langtang Trek Permit
3. Lama Hotel to Langtang Village Hiking Distance: 14.8 Km/ 9.1 miles (Estimated Time: 6 hours)
This is the longest hiking day on our Langtang Valley trek. As we also gain a lot of altitude it's important that we work slowly, reaching Langtang village only in the evening.
4. Langtang Village to Kyanjin Gompa Hiking Distance: 6.8 Km/ 4.2 miles (Estimated Time: 3 hours
This is an easy and relaxing day on the Langtang Valley trek. Most of the distance from Langtang to Kyanjin Gompa is on the alpine grassland with a beautiful landscape. The path is quite rocky and you must be careful in some sections but the overall walk is going to be easy as we reach the destination before mid-day.
5. Kyanjin Gompa to Tsrong Ri distance: 10kms/ 6.2 miles
Today's walk is optional. If you don't feel like walking, you can simply rest at Kyanjin Gompa and visit around the village including the Yak cheese factory. Alternatively, we can walk up to Tsrong Ri which is a small high pass near the area. Walking to Tsrong Ri gives a clear view of the surrounding mountains.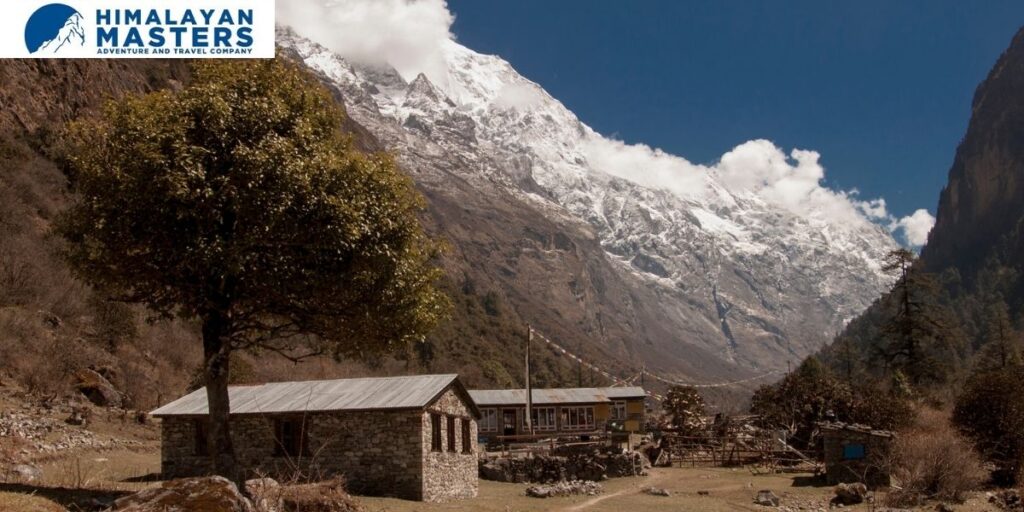 Did you know about the Langtang Trek permit?
6. Kyanjin Gompa to Lama Hotel Hiking Distance: 21.6 Km/ 13.4 miles (Estimated Time: 7 hours)
Although longest, walking back to Lama Hotel is quite comfortable. Covering 15 km in a day might not be a big deal when you walk on a well-levelled land at a lower altitude. However, at the rough Himalayan trial, above 3000 m, such distance can be really a big deal. Thus, you need to be prepared physically and mentally for covering the Langtang Trek distance.
How to prepare for covering the Langtang Trek distance?
Langtang Trek distance can be covered by new bike trekkers with no experience of high altitude trekking. However, it surely needs some physical preparation so that you won't have to suffer while you are on the trek and lower Langtang Trek Difficulty.
By preparation, we mean that you should engage yourself in some exercises before the Langtang Valley Trek Trek. Strength development cardio exercises like swimming, running, jogging, etc for at least one hour, two months before the trek can help you walk easily during the journey. Although this is not compulsory it's highly recommended to the trekkers.
And if you are planning to trek to Langtang as an independent trekker without a Porter, your backpack is a really big deal. The bag alone will be about 15 kgs and causes a lot of pain in your soldiers. So, if you are confident enough to start the trek without the porter, make sure that you include your bag even while you are going for short treks around your home. Or, you can start by exercising by carrying a weight in your soldier so that it helps you carry the bag while you are on a trek.
How long is the Langtang Valley trek?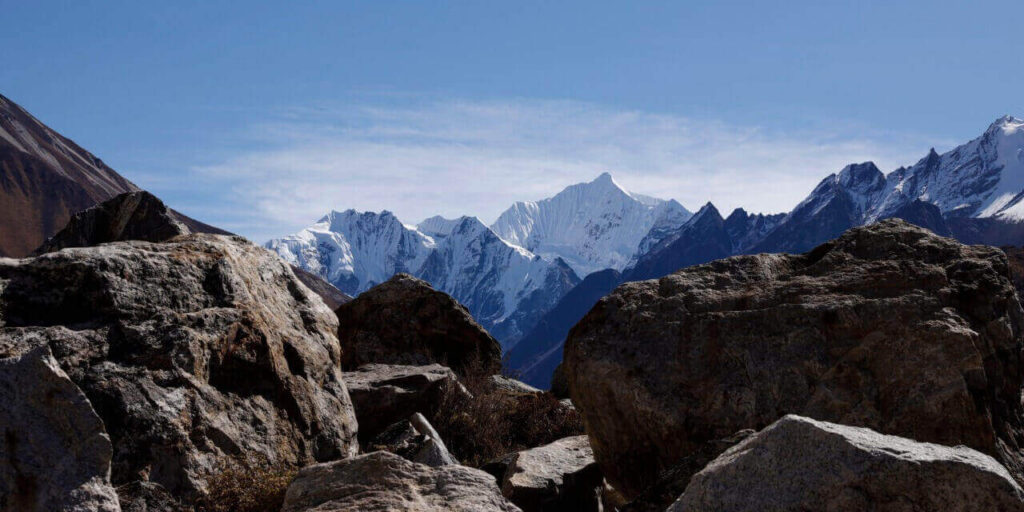 Ideally, this is 7 day of Journey from Kathmandu. Among 7 days, two days are for the drive to Syarubensi and back, four days for trekking, and one ready day in Kyanjin Gompa. If you want to make it shorter, you can walk from Lama hotel to Kyanjin Gompa in one way, thus making three trekking days. However, the reduces the chances of altitude sickness. Or you can skip the rest day in Kyanjin Gompa (which was kept from the hike to Tsrong Ri and make it 6 days long.
However, making it to the Langtang Gosaikunda trek, it's about 14 days of journey and the trail is more difficult. However, the route is worth it.
UNSURE WHERE TO GO? WE CAN HELP
Based on your preferences, location, timeframe, and budget, our team can design your dream trek based on our extensive knowledge and experience of the Himalayas. Get in touch with us for detailed information and assistance planning your dream trek. With our 97% success rate on trekking and climbing trips in 2022 and 2023 spring season, we will answer any questions you may have and guide you for an unforgettable experience.