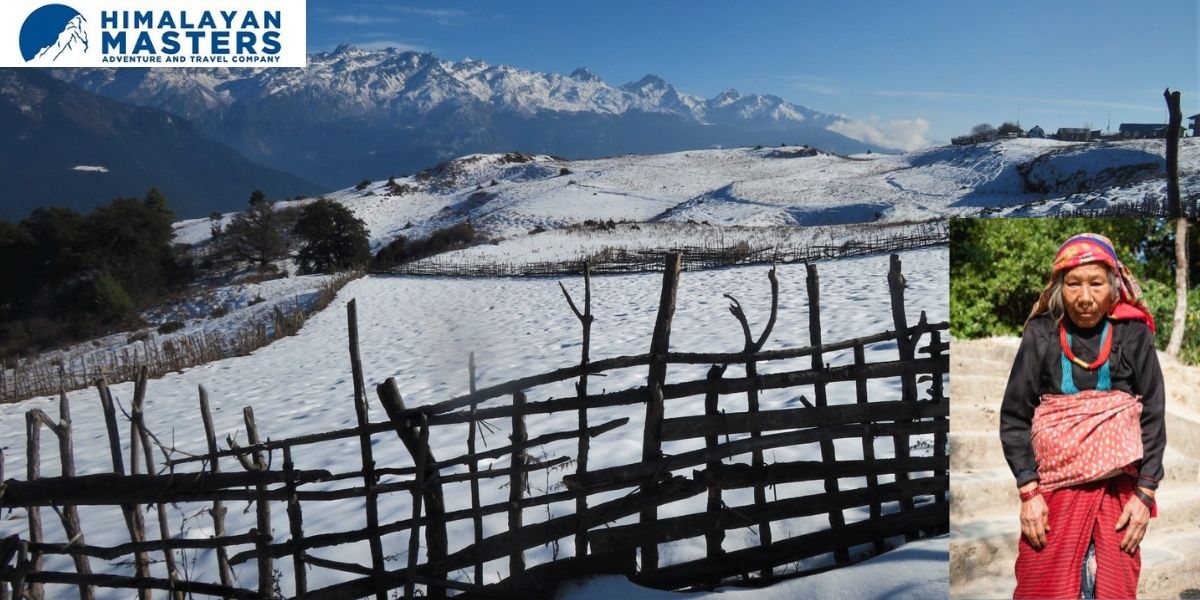 TRIP DURATION

12 Days
TRIP GRADE

Moderate
LODGING

Tea house
BEST SEASON

12 months a year
MEALS

Breakfast lunch dinner
COMMUNICATION

Local sim card
PER DAY WALK

5 to 6 hours
Tamang Heritage Trail
Tamang Heritage and Langtang Valley trek Highlights
Discover rhododendrons timber filled with monkeys, stunning ice- limited peaks, metamorphosed champaigns and grand mountains in Nepal's little- seen Tamang outback.
This journey follows trails that run through townlets and original communities, rather of teahouses erected for excursionists, so you 'll gain real sapience into life in these remote areas.
An late sleepover with a family in Briddim allows you to partake stories, experience some traditional home cuisine, and sleep overnight in a comfortable rustic home.
Hike to a 100- time-old friary in the vill of Gatlang also head out to find Parvati Kunda, a sacred lake that's deified for its apparent powers of fertility.
Learn about the Himalayas from your educated original crew, and hike easier in the knowledge that we take the safety and ethical treatment of touring attendants seriously.
Tamang Cultural Trek Overview
This southernmost part of Asia is home to many unique cultures and traditions. Along with the diversity of India, peacefulness of Bhutan, and cultural richness of Nepal this region is one of the best places in the world to experience the century World Culture. And as you already know, Nepal is a paradise for backpacks around the world. We mean, the blessing of nature and richness in culture makes Nepal on the bucket list of travel freaks around the world. Among many amazing trekking destinations of Nepal, the most popular one to witness its cultural wonders is the Tamang Heritage and Langtang Valley Trek trail.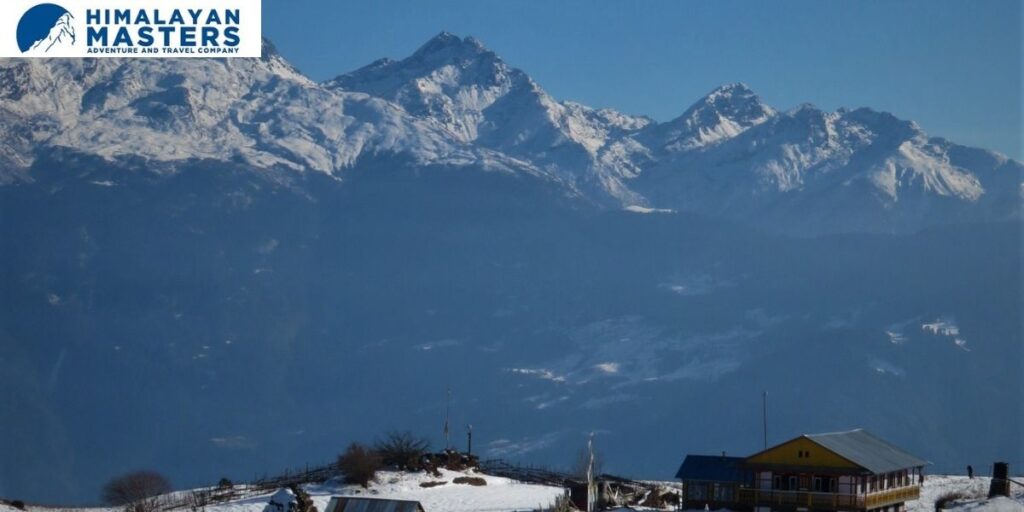 Sacred Tibetan Nepal culture permeates every inch of this 12-day Expedition, seemingly touching everything in its path. Venture deep into Tamang hinterland as you follow the quiet Tamang Heritage Trail (restricted until 2004) and explore the wilds of Langtang National Park on an unforgettable trekking adventure. Discover surprisingly verdant midlands and stay in villages to immerse yourself in Tamang culture and connect with locals. All this, and we haven't even mentioned the soaring views of Manaslu Massif, Ganesh, Langtang, and Jugal Himal. This trek is perfect for the adventurous and active traveler looking for something different that lies well off the tourist trail.
The Tamang heritage journey route is a fully 12 days itinerary including Langtang vale that passes through backward but culturally rich townlets of Goljung, Gatlang, Chilime, Tatopani, Brimding, Nagthali, Thuman, Timure, Buddhism, and Syabrubesi( TRPAP, 2007,p. 37) and inhabited by the Tamangs, one of the ethnical groups of Nepal, whose thick agreement is set up in Dhading, Nuwakot, Rasuwa, Kavrepalanchowk, Sindhupalchowk, and in the northern part of Kathmandu.
ITINERAY
Day 01: Drive to Gatlang( 2240m/7349.081ft.), 7- 8 hr drive
In the original section, we will follow the Prithvi Highway, and soon you'll arrive in Trishuli Bazaar. From then your trip begins with thrusting the narrow road. You'll observe the views of Ganesh Himal and the ranges of Langtang. Gradationally with several ups, campo and passes drive brings us to Gatlang. Gatlang is one of the inconceivable townlets to witness.
Day 02: Trek to Tatopani( 2610m/8562.992ft.), 5- 6 hr walk
Our original member of the trail begins with a gentle descent through the agrarian field with plenitude of ancient Mani Walls. Gradationally your affable trip will bring you to Thangmuche vill. The vill is inhabited by Tibetan deportees and Tamang ethnical groups. From then your trip begins with thrusting to Tatopani.
Day 03: Trek to Nagathali( 3165m/10383.86ft.), 4- 5 hr walk
Our trip begins with a lift trail through the timbers and soon we will arrive in Gombaling. From then we will climb up a gentle lift and the trip will offer you the affable views of colorful geographies, crests of Langtang, Gosainkunda, etc.
Day 04: Hike to Thuman( 2340m/7677.165ft.), 7- 8 hr walk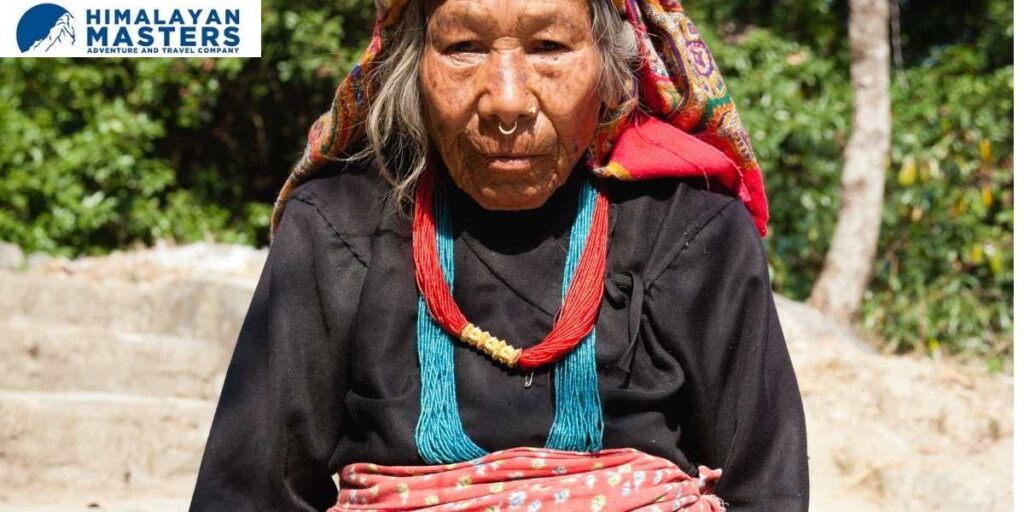 We'll hike to Taruche viewpoint spot. The trip will offer you the inconceivable experience of Ganesh Himal ranges, catcalls, ample Himalayas of Tibet, townlets, and outstanding geographies of Tibet. After we will nonstop to Thuman.
Day 05: Trek to Briddim( m/ ft), 5- 6 hr walk
Our trip begins with descending through backwoods trail till, alpines and rhododendrons timber Lingling vill. After we climb to Briddim through Pelko vill. We'll witness typical townlets, and people life style.
Day 06: Lama Hotel( 2420 m/ 7939 ft)
Continue along the trail through the hilly region of Khangjim and Sherpagoan, learning about the rich culture of the Tamang and Sherpa communities along the way. After touring for around 7 hours, reach tonight's guesthouse. Lama Hotel is the name of a collection of guesthouses that marks the launch of the Langtang Valley. The standard of accommodation in Lama Hotel is slightly below the usual standard on this trip, but still comfortable.
Day 07: Langtang National Park( 3500 m/ 11482 ft)
lift through Langtang National Park via Gumnachowk and Ghotatabela, eventually reaching the vill of Langtang( roughly 5 – 7 hours). Langtang National Park was established in 1976 to conserve the unique foliage and fauna of the region. Rhododendron, Nepalese alder and oak timber thrive then due to the temperate conditions. The demesne is also home to red pandas, Himalayan black bears, snow leopards and further than 250 species of catcalls. Spend the evening at a comfortable, recently erected guesthouse. Do not forget to refill your water bottles tonight at the recently installed water cleaner, installed as part of a common World Wildlife Fund – Intrepid design.
Day 08: Trek to Kyanjin( 3830 m/ 12560 ft)
In the morning, follow the trail towards the rebuilt vill of Kyanjin. Both sides of the path are adjoined by stunning views of distant snow-limited mountains. The moment we'll hassle Tamang and Sherpa occupants along the trail as they go about their diurnal lives. moment's hiking is between 4 – 5 hours. Acclimatize this evening with a short rise above the vill for great views of the girding vale.
Day 09: Visit Kyanjin( 3830 m/ 12560 ft)
You can choose how to spend your time moment. Perhaps wake at4.30 am this morning for a voluntary walk to Kyanjin Gompa( 4800 meters) for stunning daylight. It's a tough, 1- hour hike up a switchback trail in the dark, gaining 1000 meters of elevation along the way. However, sleep in and have a comforting breakfast before heading out to explore the vill and learn further about the cultures of the Tamang and Sherpa communities, If you'd prefer. Keep your eyes hulled on the German Bakery! You could also take a short hike up to the glacier or try one of several intriguing walks around the vill.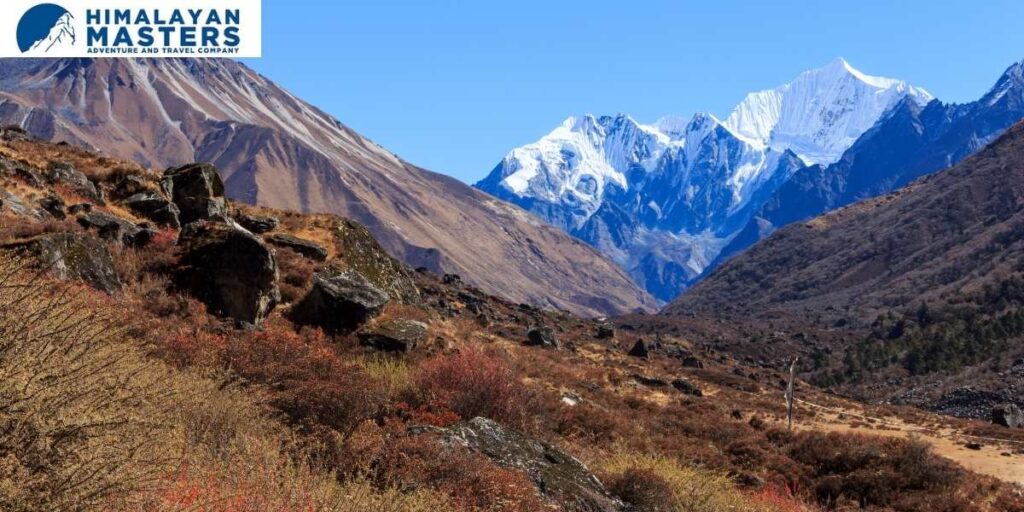 PS: If you don't want to walk, you can also take a helicopter flight to Langtang in Kyanjin Gompa
Day 10: Lama Hotel( 2420 m/ 7939 ft)
After breakfast, head back down the trail via Langtang and Ghoretabela to Lama Hotel. moment's trekking will take around 7 hours, descending 1600 meters. The long descent will be awarded with a ' mountain cold wave ' Sherpa beer( subject to vacuity).
Day 11: Trek to Syabru( 2130 m/ 6988 ft)
Embrace another early launch and, after breakfast, descend the trail through sludge fields. Cross the Trisuli River via suspense ground. Follow the swash for around 5 hours until we reach our lodge in Thulo Syabru. From here, you can go for Gosaikunda Trek as well.
Day 12: Trek to Kathmandu
Rise beforehand moment for breakfast and also hop in a private vehicle for the drive back to Kathmandu. Spend some further time exploring Kathmandu (Like Chisapani Nagarkot Tour)before joining with our group for a voluntary regale tonight.
FAQs
What is the best time for Tamang Heritage Trek Trail?
Trekking in Tamang Heritage Trail during autumn is considered the best time. Despite the stable weather, the clear views of the sky are the major attraction of this month. The mountains are visible to their best throughout the winter. The farmers are busy in their fields, working to harvest the monsoon crop. Before that, they gather for the festivals of Dashain and Tihar, making you the fondest trekking memories.
In the spring, the trail is gorgeous with the colorful hues of the Rhododendron. The flower blooms cover the entire path in the lower region. The alpine vegetation in the higher altitude also looks fantastic. The peaks of Langtang II and Langtang Lirung looks amazing. In the lower area, it's time for festivals like Holi, Shivaratri, and Chitra Dashain. No such festivals are seen in the upper region.
However, trekking for Tamang heritage and Langtang Valley is allowed throughout the year.
Is there the chance of altitude sickness during Tamang Heritage Trail?
What are the festivals of Tamang people that we can join?
What are the permits for Tamang Heritage and Langtang Valley Trek?
What kind of accommodation will be provided?
UNSURE WHERE TO GO? WE CAN HELP
Based on your preferences, location, timeframe, and budget, our team can design your dream trek based on our extensive knowledge and experience of the Himalayas. Get in touch with us for detailed information and assistance planning your dream trek. With our 97% success rate on trekking and climbing trips in 2022 and 2023 spring season, we will answer any questions you may have and guide you for an unforgettable experience.