Where is Mount Everest Located? In which country? Nepal or China?
Everest peak is also the highest point in the world, which means, there's seriously nothing beyond its peak.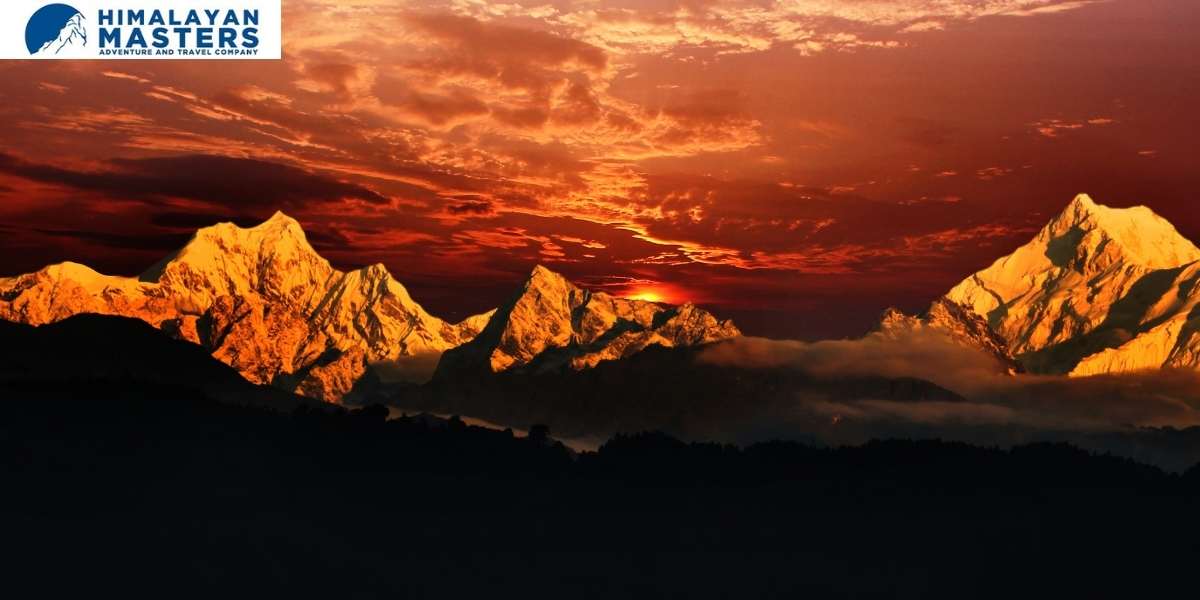 Hello everyone! This is a long article that covers almost everything you should know about Where is Everest by a local Trekking guide who has been to this trail more than 30th times .This is the most updated article about Everest you could ever find online, so enjoy reading.
Today, let's discuss a very common question i.e. Where is Mount Everest located at?
Most of the world is well aware of the fact that Mount Everest is the world's tallest mountain peak i.e. 8848 meters. Everest peak is also the highest point in the world, which means, there's seriously nothing beyond its peak.
However, many people are still unaware of Where is Mount Everest Located what country? Nepal or China? Actaully, it's located in Nepal.
Let's answer that question in detail.
Mount Everest is located in a small South Eastern country called Nepal. Many people still believe that it is located in China. Well, that's not completely wrong as the majestic Everest peak borders Nepal in the North and Tibet in the South. However, legally and geographically, Mount Everest is Nepal's property.
The Tibetan side has the North Base Camp of Everest while Nepal has the South Base Camp. The most popular way to get there is Everest Base Camp Trek from Nepal and Everest Helicopter Trek.
Now, let's discuss where is Nepal so that you can find where is Mount Everest Located in the map.
Where is Nepal?
Nepal is a small country squeezed between the Majestic China and India in the South East of Asia. This Landlock Federal Democratic Republic Nation is situated in the Himalayas between Indo-Gangetic Plain.
Nepal is a literal paradise for the travelers all around the world. That's due to its Himalayan range which includes 8 out of world's 10 tallest mountain peaks. The top 10 mountains of Nepal are
· Everest: 8848m/29,029ft.
· Kanchenjunga: 8,586m/28,169ft.
· Lhotse: 8,516m/27,940
· Makalu: 8,463m/27,766ft
· Cho Oyu: 8,201m/26,906ft
· Dhaulagiri: 8,167m/26,795ft
· Manaslu: 8,156m/26,759ft
· Annapurna: 8091m
Among them, Everest peak (called Sagarmatha in Nepali and Chomolungma in the Tibetan Language) is the tallest and most popular one.
Now as you know in which country mount Everest is located, let's find out more.
Where's Mount Everest at?
Where is Everest Located at
Mount Everest is the part of Asian Himalayan range (also known as the Higher Himalayas or Great Himalayan Range). This range stretches along 6 countries i.e. Nepal, Bhutan, China, Bhutan, Pakistan, Afghanistan, and India, and has a few tallest Himalayan peaks in the world. The Himalayas range separates the Indian subcontinent from the Chinese or the Tibetan Plateau. And Mount Everest lies on the eastern side of this Himalayan range.
Mount Everest is on the eastern side of Nepal on its northern border at the coordinates of 27°59′17″N 86°55′31″E. It lies in the Provenience 1, Solukhumbu district of Nepal which is about 150kms from Kathmandu, the capital city of Nepal. This Everest peak and many other mountains of this region have been protected under the Sagarmatha National Park which is also a World Heritage Site.
The Tibetan side lies in the Mahalangur Range of the Tibetan Plateau. In the Tibetan language, this plateau is called the Qing Zang Gaoyuan.
Read: Everest Base Camp Luxury Trek
How high is Mount Everest?
As we have already mentioned, this is the highest peak in the world that lies at an Everest summit elevation of 8,848.86 m (29,031.7 ft). The measurement has been currently completed by Chinese and Nepali authorities in 2020. The last measurement was done in 1955 and reconfirmed in 1975. Even then, these countries would often get engaged in the debate about the height of Everest, and the final confirmation was received after the measurement in 2002.
Read more: Permits for Everest Base camp trek.
How did the name "Everest" Come?
SIr Geogre Everest
Mostly, the mountains are named after the climbers or their name is given by the local people. Strangely, this particular mountain was named "Everest" in the honor of Sir George Everest. Sir George was the Welsh Surveyor General of India while India was still in control of the British.
What's even more interesting is that Sir George didn't want a mountain to be named in this honor. For a long time, he kept on protesting the idea for many reasons. However, the political figures announced the Name "Everest" in 1865. They used to pronounce it "Eave-rest" and not "Ever-est" in the British accent!
What are other names for Mount Everest?
The other name for Everest "Sagarmatha" was also put to use only in the year 1960. In Nepali, Sagar means "river/ ocean" and Matha means "head". In Tibet, Everest is called Chomolungma which denotes "Holy Mother." In addition, there are many other names for Everest used by the local tribes of the Himalayas.
Read: Everest Base Camp Trek Cost.
Who Climbed Mount Everest on Map First?
Well, you might already be familiar with the name Sir Edmund Hillary. This determined beekeeper from New Zealand was successful to reach the summit on May 29, 1953. He was able to climb Everest with Nepalese Sherpa, Tenzing Norgay. The two reach the summit at 11:30 a.m and buried some candies up there.
However, there's been a claim that George Mallory was actually the first person who was able to climb the Mount Everest summit in 1924. However, he died before he could return back and make his claim. Mallory's body was found in 1999 only.
How to reach Mount Everest on the Map?
After all this information, you might now be wondering what is the best way to reach Mount Everest. Well, the best way to get to Mount Everest is to trek to Everest Base Camp from the Nepalese site. About 50,000 visitors complete this Everest Base Camp Trek route each year. All treks in the Everest region start with a flight to Lukla and take you in proximity to the mountains. Namche Bazaar is the biggest and most popular settlement here.
The most popular trekking routes to see Everest Is
Everest treks
Everest Base Camp Trek
Everest View Trek
Everest Trek with Helicopter return etc
Where can you see Everest From?
Everest is best seen when you attempt the trek to the Everest Base Camp. The most majestic viewpoints of Everest are:
Kala Pattar or Kalapatar, 5,164m (lies close of Everest Base Camp)
Gokyo Ri (5357 m)
Pikey Peak (4,065m)
Tengboche 3,867m
Everest View Hotel
Other places near Annapurna and Kathmandu where you can see Everest
Khopra Ridge (aka Khopra Danda, 3,660m)
Nagarkot
Dhulikhel
However, do you know what's the easiest way to see Mount Everest without climbing it?
It's during the Everest Base Camp helicopter tour. This 3-hour journey from Kathmandu actually takes you to Everest Base Camp landing. There are also many similar landing points across this Helicopter flight to Everest i.e. Lukla, Everest View Hotel, and Kala Patthar.
Final words,
Any else that you wanna know about Where is Mount Everest Located in what country?
Drop a comment below and shall be happy to help.