A walk into Nepal's rough mountain terrain and remote villages is a very thrilling adventure. And when that walk leads you to the foothills of the world's tallest mountain, Mount Everest, things get more exciting.
The wilderness of mountains, stunning alpine pastures, and the traditional Sherpa culture. It is something that you simply cannot resist.
However, trekking to the remote land of Everest Base Camp also brings a lot of new challenges. Like the hectic walks, uncomfortable rooms, remoteness, unclean food, and unexpected encounters. That's why this tailored trek is preferred by many tourists around the globe. And we are sure that you are going to love it too.
Himalayan Masters' Luxury Everest Base Camp Trek blends adventure, comfort, hospitality, and hygiene. Designed by the experts, this luxury service accommodates you in the best tea houses in the Everest region. Imagine looking at the world's most beautiful mountains from the window of your 5-star hotel. Doesn't it sound like a beautiful dream?
Send us an email at himalayanmasters0@gmail.com to book your Everest trek.
How to Trek to Everest Base Camp?
This trek is not just about luxury and comfort. Walking to Everest's base camp offers 360 panoramas of over a dozen mountain peaks at various points. You can see Lhotse, Nuptse, Manaslu, Cho Oyo, Mera, Amadablam, and many other peaks throughout the trail.
There are exciting sub-tropical and alpine landscapes with many wild-animal hidden behind their tranquillity. You might see the red panda playing, yaks grazing, and langurs (monkeys jumping).
There are colourful wildflowers of Rhododendron and greenery of pine orchid. And the rich Sherpa culture cannot be missed out on. Their unique lifestyle in the sink of the mountains is worth swotting.
The journey has so many perks.
But the classic Everest Base Camp Luxury Trek begins with a wonderful stay in Kathmandu. Thereafter, we hop onto a mountain flight taking us to Lukla. Getting to Lukla means a completely different landscape surrounding you.
Then, our licensed guide to Everest takes you to the villages of Phakding and NamcheBazaar.
We would be walking and passing the villages of Tengboche, Dingboche, and Lobuche. Each day, we will enjoy delicious food, stay at quite a comfortable hotel, and walk for a few hours. Finally, you will be standing on the beautiful premises of Everest base camp on the 5th day.
So, what do you think about the most exciting Luxury Everest Base Camp adventure of your life?
Best season For Everest Base Camp Luxury lodge Trek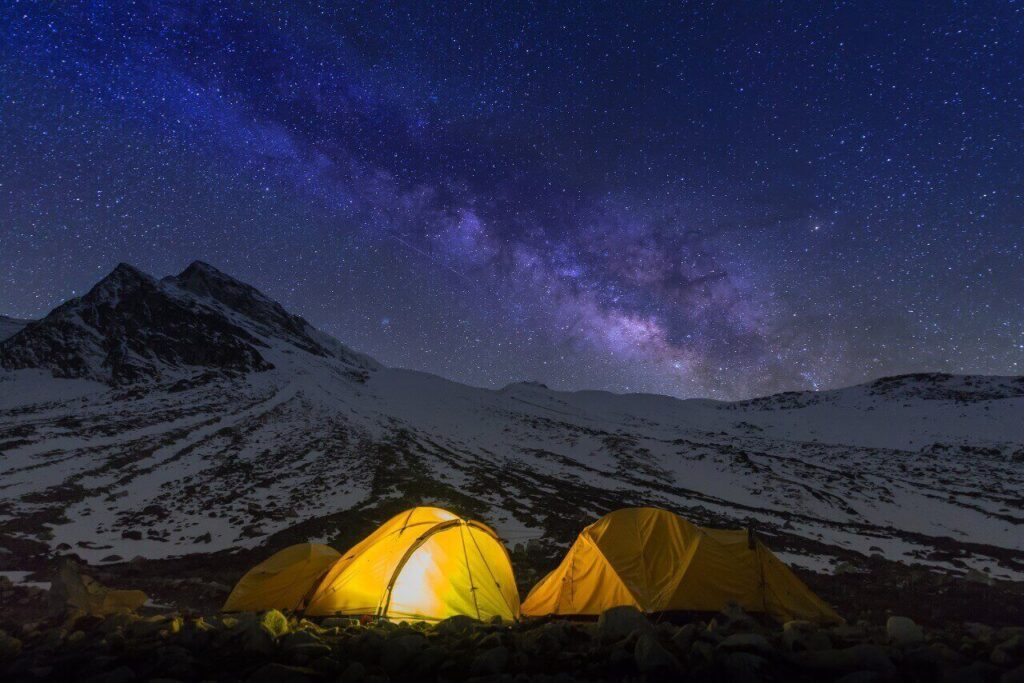 The Everest Base Camp Luxury Trek is done throughout the year, and each season has its own perks. But certain months of autumn and spring are regarded as the best. Learn about the weather on Everest here, and pick the season that suits you for Luxury Everest Base Camp.
Also, check out our Ghorepani Poonhill trek and Manaslu Circuit trek for more adventurous insight into Nepalese trek routes.
Permits for Luxury lodge Everest Base Camp trek
Besides the Nepalese visa, two other permits are needed for trekking in the Everest region. You don't have to worry about it, though. Your travel agency issues this permit. Well, you can learn about the permit cost and where it is issued in our other article.
Read the full article for EBC permit here.
Everest luxury trek accommodation, Food, and Others
We bestow our trekkers from Everest Base Camp with the best available food and the highest standard hotels throughout the trek. Your Everest Base Camp Luxury Lodge Trekking comes with a stay in a 5-star hotel and the best tea houses.
You can read all the details about the accommodation over here. Also, there will be a hot water shower, electricity, and Wi-Fi during this Everest Base Camp trek.
Read the full article for food and accommodation on Everest.
Luxury lodge Everest Base Camp Trek Highlights
An unbelievable view of many mountain peaks in the Himalayas range
A dramatic flight from Kathmandu to Lukla takes you right into the mountains.
Exploring Namche Bazaar, a classic trade route from Nepal to Tibet
Visit Tengboche Monastery, with a 20-foot sculpture of Buddha.
Witness the diverse flora and Fauna of the Everest region
Accommodate in the best guest house on Everest, including 5-star hotels
Utmost priority to safety, hygiene, and comfort even in the remote land of the mountains
Massage, welcome dinner, farewell dinner, and best meals are all included in the package
Everest Base Camp Luxury Trek Itinerary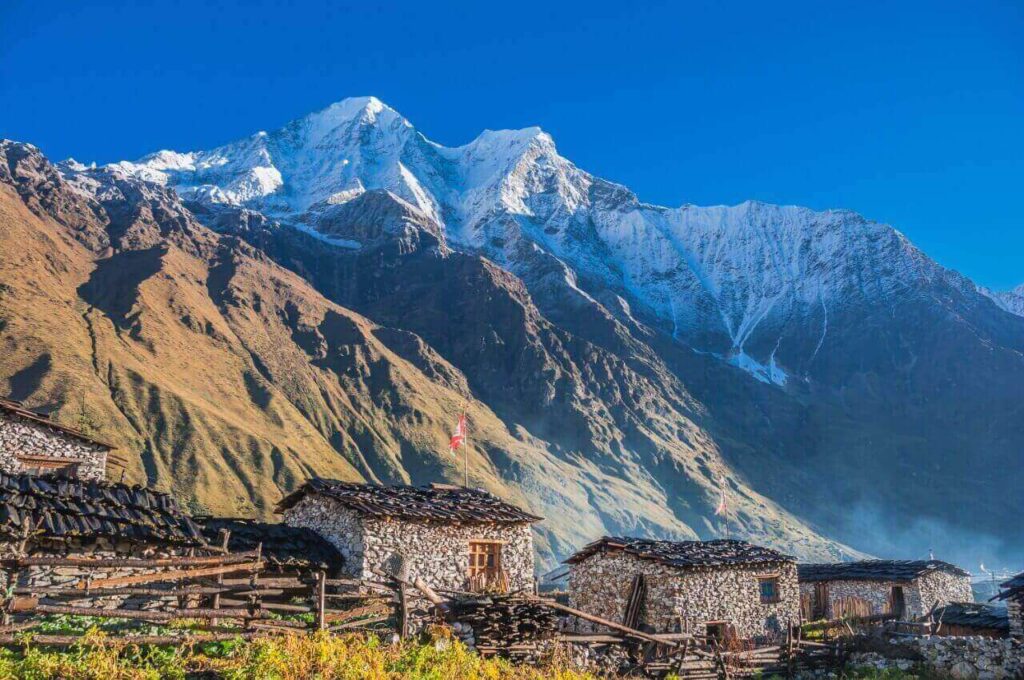 Day 1: Arrival in Kathmandu (1400 meters)
As soon as you land in Kathmandu, one of our team members will be there to receive you right at the airport. You will have a private guide. So, there won't be any confusion. In a private car, we drive you to the hotel.
Upon reaching the hotel, you can either relax a little bit or go for sightseeing around the hotel. Your guide will give you a briefing about the Everest Base Camp Luxury Trek in the evening while enjoying a Nepalese dinner.
Day 2: Sightseeing in Kathmandu
So, this is another exciting day before we start Luxury Everest Base Camp. Before heading to the remote lands of the mountains, we will enjoy beautiful times in the vibrant city of Kathmandu.
After a delicious breakfast in the hotel, a car will be waiting for you at the gate. We visit Kathmandu's finest architecture in the morning, including Swaymabhunath and Pasupatinath. This architecture represents the fine artwork, history, culture, and religion of Nepal.
In the daytime, we visit Bouddhanath and Kathmandu Durbar Square. It's a chance to see the home of living goddesses, the only ones in the Hindu religion. All of these four heritages have been listed as UNESCO world heritage sites. After tons of memories, we will drive back to our 5-star hotel in Thamel.
If you are not fully prepared for the trek, you can ask for the help of our guide for shopping. Later on, you can enjoy the nightlife of Thamel.
Day 3: Flight to Lukla and walk to Phakding
Altitude: 2860 meters.
Walking time: 3 hours
Stay overnight at Sherpa Shangrila Resort
Today, on the 3rd day of the Everest Luxury Trek, we get into the proximity of the mountains. A car picks you up at the hotel and drives you to the domestic terminal in Kathmandu. Then, we hop onto a mountain flight, taking us right into the mountains.
After about 45-mins, we will be landing at Tenzing-Hillary Airport, one of the most exciting and dangerous airports globally. Then, we will be joined by other members who arrange our bags and permits. From here, our Everest Base Camp Luxury Trek commences.
As soon as we have our lunch at Lukla, we stroll toward the Phakding village. This will only be a few hours of walk, a comfortable starting to the journey. In the night, we stop at another star hotel in Phakding.
Day 4: Trek to Namche Bazaar From Phakding
Altitude- 3,440 meters
Walking time- 5 to 6 hours
Stay Overnight: Yeti Mountain Home or Hotel Namche
You will be served a warm breakfast in the morning. Then, you will start walking on the banks of the Dudh Kosi river. You can witness everything from exciting suspension bridges to colourful prayer flags.
After about two hours of walking, we stop for lunch at a luxurious restaurant. Today, we will cross the Hillary suspension bridge and get into the Sagarmatha National Park at Manjo.
Since the Sagarmatha National Park is a UNESCO World Heritage Site, we have to do some paperwork. After that, we get into the rich bio-diversity of the Sagarmatha National Park. It covers 1,148 km2 of area and is rich in flora and fauna.
In the evening, we reach Namche Bazaar. This is the major highlight of the Everest View trek.
Day 5: Acclimatization Day in Namche Bazaar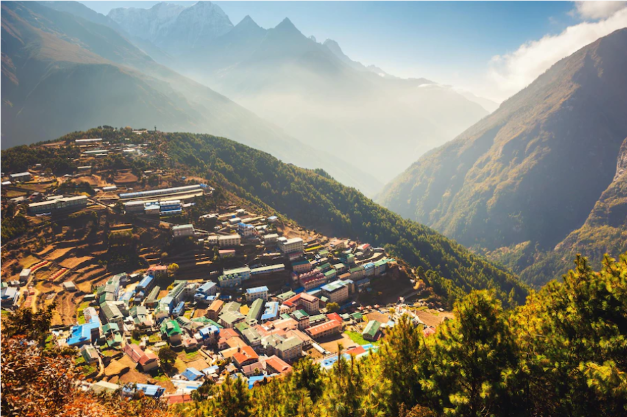 Altitude: 3900 Mt.
Hiking duration: 3 hours.
Since this is an Everest Base Camp Luxury Trek, your comfort will be our top priority. So, instead of rushing into the mountains, we aim to live in the moment and have a great time.
Today, we stop in the town of Namche, the biggest Sherpa settlement in the Everest region. But we might hike to Everest view hotel, the 5-star hotel at the highest altitude for some great views of the mountains.
There's a local school, museums, and monasteries where we can visit. Or, we can just stroll around the old streets of Namche, stopping at some bakery for a great cup of coffee. There are some stops for shopping and a bar as well. Namche offers the utmost luxury within the mountains.