Kanchenjunga Trek is among Nepal's most remote and difficult trekking routes. Currently getting popular among adventure seekers, this is the best-hidden secret Nepal has kept so far. Located in the fire Eastern north of Nepal, the Kanchenjunga circuit trek is about 21 days of walking in the rough Himalayan landscape. Now, you cannot imagine such a trek to the mountain to be easy. However, this Kanchenjunga Trek Difficulty can be overcome with the right preparation from the Himalayan Masters team, let us explain how.
Is Kanchenjunga hard to climb?- For circuit trek only
Kanchenjunga Circuit Trek has been graded as the most difficult trek in Nepal. The travel experts of Nepal have classified the trekking regions of Nepal as "Easy"," Moderate", and "Difficult" based on the landscape, altitude, and distance. Among them, the Kanchenjunga Circuit Trek is one of the most difficult roads. And this is also why Kanchenjunga has been kept as a restricted region of Nepal (need a special Kanchenjunga Trek Permit). The Kanchenjunga hike is one of the toughest treks in the Himalayas.
Along with tough ascent and descent, crossing the mountain pass is one of the hardest things on this trek. This means you will need no experience and skills to use the mountain gear.
Factors that affect Kanchenjunga Trek Difficulty
Kanchenjunga Trek Distance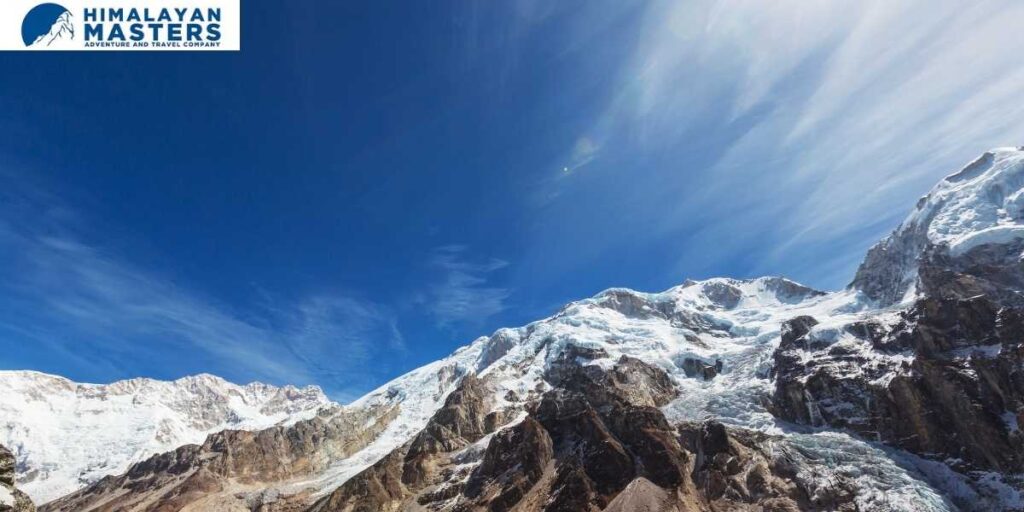 Kanchenjunga Circuit Trek distance to and from Kanchenjunga is 200 km. This might be among the longest base camp treks in Nepal. From Taplejung, the walk to the base camp is about 2 weeks. The walking time is 6 to 8 hours each day, covering 15 to 20kms daily. The distance covered each day is almost similar to other popular treks in Nepal like the Everest base camp trek. However, the walking days are long and thus it becomes quite demanding.
Kanchenjunga Base Camp Elevation
The lowest elevation during this trek is Kathmandu and Taplejung which is at 1400 meters. From there, we start climbing 500 to 1000 km each day and reach at Kanchanjanga base camp elevation at 5143m. This is the height when the level of oxygen drops almost to half, making it very hard to breathe. For someone who has never been exposed to a higher altitude, this drop in air pressure can create difficulty in breathing, thus developing different symptoms among the trekkers. The symptoms of altitude sickness are
Headaches
Nausea
Vomiting
Body pain
Shortness in breath
Getting tired quickly etc
If you do not follow proper precautions the chances of altitude sickness in higher Kanchanjanga base camp elevation is one in every three trekkers. And, if the symptoms start to get worst, you may develop symptoms like fainting and vomiting.
Tips to prevent altitude sickness in Nepal
Keep yourself dehydrated by drinking a lot of warm water. If not possible, you can even drink cold water but make sure that your body gets 4 to 5 of water each day.
As mentioned above, we don't climb above 1000 meters each day.
Include some rest days in your Itinerary. Give your body enough time for acclimatization
Avoid all kinds of alcoholic drinks and any food that keeps you from dehydration. Don't take altitude sickness lightly, it can be deadly.
What will happen if I catch altitude sickness anyways?
Even if you take all the precautions, the chances of altitude sickness cannot be ignored completely. So, if you catch altitude sickness, you must stop trekking to the higher altitude and rest properly. If the symptom is severe, the guide takes you to a lower altitude. If it is out of control and you do not feel better even after meditation, the team arranges a Kanchenjunga Base Camp helicopter flight for rescue. Flight directly takes you back to Kathmandu or any nearby hospital so that you can receive immediate treatment from the doctors. The team of Himalayan Masters will be with you throughout the emergency period and you do not need to worry.
Note: Although it might sound scary, the cases of altitude sickness we have actually seen during the trek operated by Himalayan Masters over the decade are very less. So you will likely be fine even at the 5,400m Kanchanjanga base camp elevation. However, if ease is what you seek, rather aim for a Helicopter tour in Nepal.
Remoteness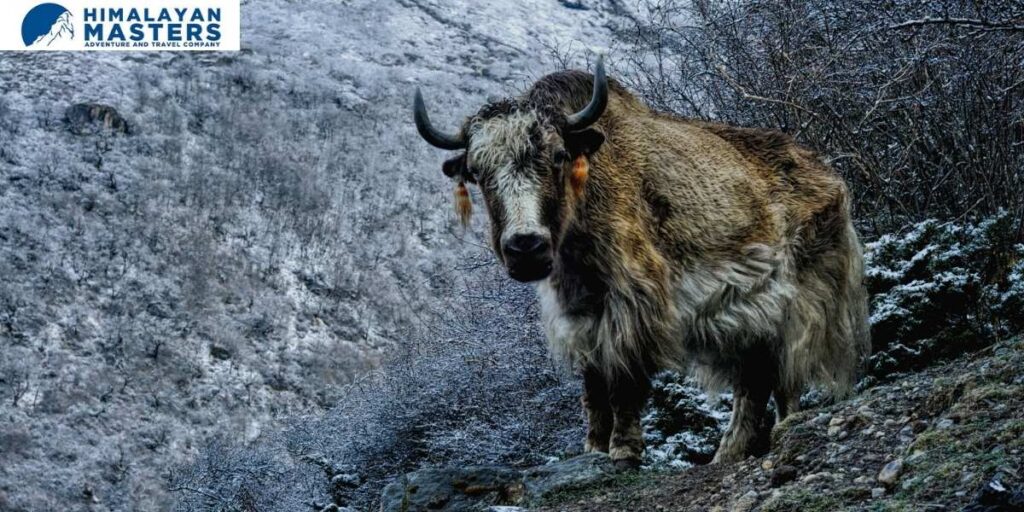 We have already mentioned that the Kanchenjunga route is among the most remote region in Nepal, thus increasing Kanchenjunga Trek Difficulty. Even the basic facilities of bathrooms, showers, and internet become a luxury when you are in the East. We cannot buy even the basic essentials like tissue paper on the trek and you need to carry everything from your home or Kathmandu.
If you are committed to completing this trek, then luxury is not what you should look for. Be ready to live in small wooden houses that have single beds and nothing else. The bathroom is also small Indian style and might not be clean. Thankfully, they serve good Kanchenjunga Trek food. You will meet the locals who have been adjusting to this lifestyle for years. So, forget about the luxury you are currently experiencing and be ready to commit yourself to nature and even find joy in Kanchenjunga Trek Difficulty.
Weather and Temperature
Weather and temperature is the major factor that determines your difficulty of the Kanchenjunga Circuit trek. Autumn and spring is the best season for trekking in Kanchenjunga when the weather is stable and the temperature is also warm enough for the trek. The views are also clear and you can also walk with confidence when the weather is in your favor.
If you trek in summer, during the monsoon, you can feel that the trial are completely slippery. And winter is full of snow in the areas above 2000 M. Walking for above 3 weeks in such snow is not a joke. So, even if some travel agencies claim that the Kanchenjunga circuit trek is possible throughout the year, we highly suggest that avoid the summer and winter treks. If you are in Nepal during summer and winter, you can rather claim for other short and easy treks like the Mardi Himal trek and Ghorepani Poonhill trek. Avoid harsh weather for an easy short Kanchenjunga Hike.
Camping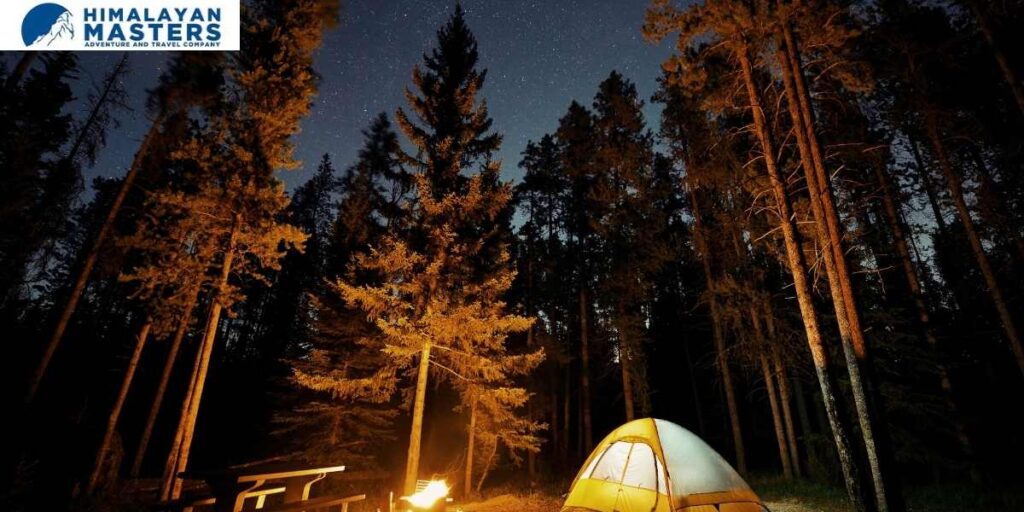 Although basic, the tea house accommodation in Kanchenjunga is more comfortable than camping. Camping trip comes with a lot of serious challenges, especially during summer and monsoon. So, if you are a newbie trekker with very less experience of high altitude hikes, don't stay in camps for the entire tour. Aim for staying in tea houses whenever possible and set the camps for clear Nights with stable weather. Otherwise, a camping trek increases your Kanchenjunga Trek Difficulty.
Also, read about Kanchenjunga Trek Cost. 
Tips to overcome Kanchenjunga Trek Difficulty
Carry pulse oximeter
This small device to measure your heart rate and oxygen level can be very useful while you are at a higher altitude. We have seen that the use of oximeters has raised greatly after Covid-19. This small and easy-to-use device can come in handy while you are on the trek.
Acclimatize properly
Every travel expert keeps on giving you the same suggestion i.e. Acclimatization is the key when it comes to high-altitude trekking. Don't work more than 5-6 hours each day and give yourself enough time. Your body should have a few rest days even if that adds a few more days to your Kanchenjunga Circuit Trek itinerary.
Be careful while planning
During the Kanchenjunga circuit trek, you can only use the things you carry. Especially during the camping day, you will be using and eating only the stuff that you can carry. This is why you need to be very careful while making your bags ready. Make sure that you contact our guide after booking the Kanchanjanga Circuit Trek and get the detailed packing list so that you can prepare yourself accordingly.
Choose your food carefully
The healthy green food keeps you energized and active throughout the Kanchenjunga circuit trek route. At a higher altitude, a slightly wrong choice of food might make you very sick. Dal Bhat is the best-recommended food that is rich in calories. Also, you should order food that has higher water content. Even during that daytime, keep eating some chocolate bars and juice that you have carried from the lower altitude.
Listen to your guide
Your guide should be your best friend during the trip. Especially while you are in the unknown land, make sure that you listen to everything the guide has to say. If you experienced the slightest difficulty in the movement of your body, make sure that you inform your guide immediately so that the necessary precautions can be taken.
Final words,
It is impossible to plan such a difficult trek in the Himalayas by only reading a blog. And, since we are very well informed of your dilemma during the planning phase, we are committed to providing our guests with the maximum information you can mail your queries to Himalayanmasters0@gmail.com or even leave a comment here. We will be happy to assist you throughout the booking procedure or only for General information.